Botswana eyes high-spending Middle East tourists as it gears up for peak season
---
Botswana is looking to attract more Middle Eastern tourists as it prepares for its busiest season starting in May. Yet, how ready is the southern African nation to cater for the unique requirements of Muslim visitors?
Botswana boasts some of the world's most pristine safari experiences, offering dramatic wildlife encounters, picturesque landscapes and off-grid vacations.
It is also home to the world's largest elephant population and has two United Nations Educational, Scientific and Cultural Organisation (UNESCO) World Heritage Sites – Tsodilo Hills with the rock-art filled spiritual sites and the Okavango Delta, an untouched freshwater wetland surprisingly situated in a desert.
While Botswana's high-value, low-volume tourism escapades are a major attraction, it lacks Muslim-friendly facilities and hotels – understandable in a country where Muslims are a minority. The Humanitarian and Social Research Centre (INSAMER) estimates Muslims make up between two and three percent of Botswana's 2 million population.
This small population is concentrated in the capital city Gaborone; thus, the majority of halal restaurants are located there. According to the Botswana Muslim Association, there are 44 halal-certified restaurants as of April 2022, almost all located in Gaborone.
Many of Botswana's Muslims are of South Asian origin and this is reflected in the halal cuisine options available.
Muslim friendliness
While hotels with halal-friendly facilities are rare, there are 21 mosques spread across the country, according to the latest edition of Historical Dictionary of Botswana (2018).
"Gaborone has mosques and I have observed Muslims going for their prayer on Fridays. Most own stores and they close for that period for prayer," Bokani Mathape, founder and president of Women in Tourism Botswana, told Salaam Gateway.
She added she had not seen any discrimination with regards to Muslim dress codes and workplaces and schools were very accommodative of hijabs. Women in Botswana also dress quite conservatively and thus modestly dressed female tourists would be a familiar sight.
Moreover, because the peak safari season occurs during the cold African winter, everyone is modestly dressed on game drives.
"Botswana is generally a peaceful country; I haven't witnessed intolerance towards any religion," said Mathape.
The Global Peace Index 2021 ranked Botswana as Africa's third most peaceful country and 41st global, ahead of Greece and France.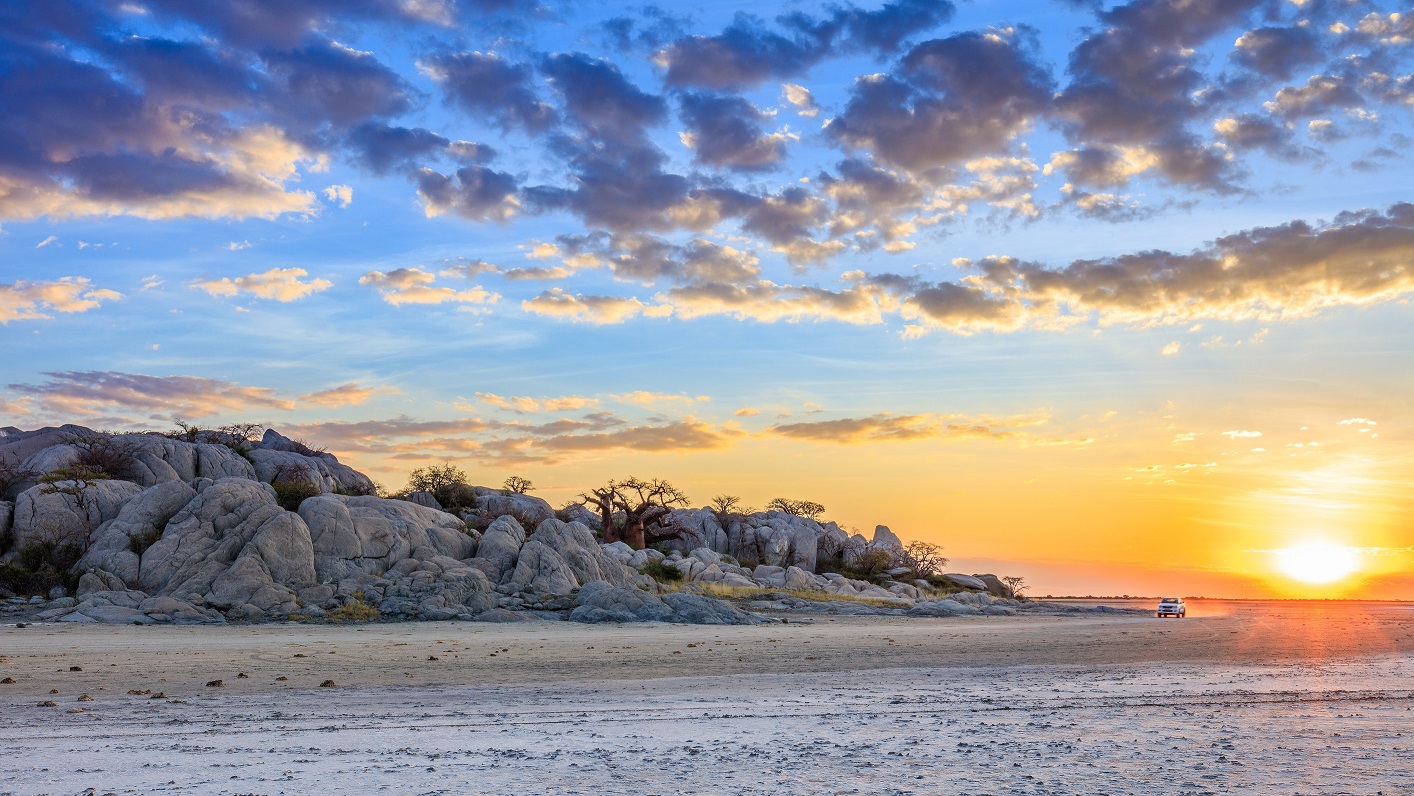 The deserts of Botswana (Courtesy: Botswana Tourism Organisation)
Managing in lodges
However, finding halal food in safari lodges – the heart of Botswana's travel experience – is not as easy as in the capital.
"Most of Botswana's safari camps do not offer halal meals", Mandy Van Graan, content manager at Go2Africa, told Salaam Gateway.
The Cape Town-based tour operator offers halal-friendly safaris in the continent, but has received only one enquiry related to halal food in Botswana over the years.
Safari lodges also lack qibla pointers for Muslim prayer, but this is easily solved as many of these properties have WiFi. This means visitors can download a qibla app, according to Mariam Ngoyi, an African safari expert with Go2Africa.
She said Muslim tourists need to carry portable prayer mats as most lodges would not be able to provide one.
For Muslim female tourists wishing to swim, the only option would be booking with one of the few lodges with private pools, such as the Duba Plains Suites and the Zarafa Dhow Suite. Both tented villas are in northern Botswana and, as private retreats, are on the higher end of the price scale.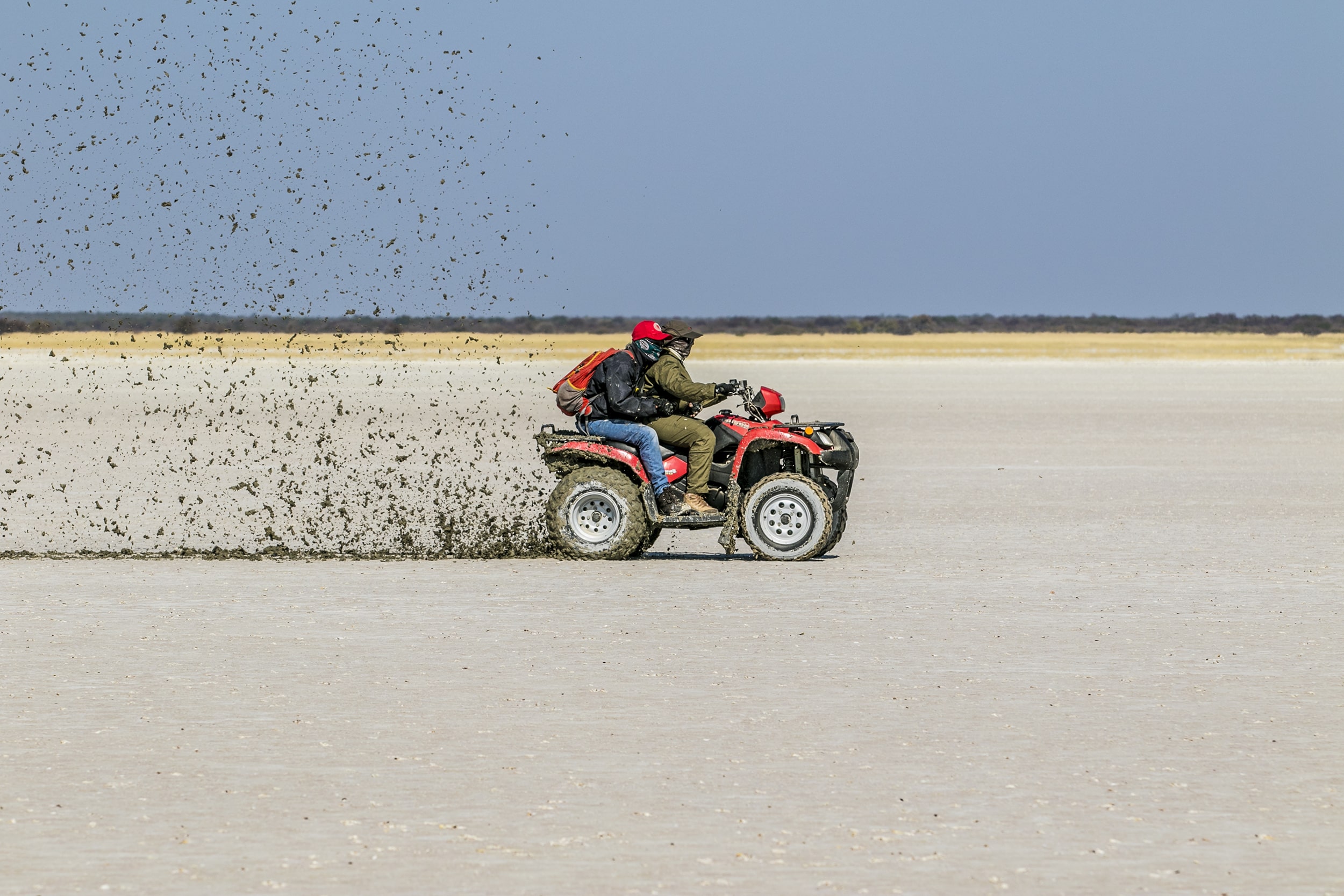 Makgadikgadi Pans National Park, situated in the middle of the dry savanna of north-eastern Botswana (Courtesy: Botswana Tourism Organisation).
Promoting tourism
Like other southern African countries, Botswana benefits from a seasonal advantage as its moderate winter (May to October) offers an ideal escape during the Middle East's hot summer months. However, there is room to attract more Muslim travellers with the 2022 Global Muslim Travel Index by Crescentrating and Mastercard featuring 19 African destinations for Muslim travellers during Ramadan.
Botswana was not among them.
The index was calculated based on convenience, comfort and ease of travel – and not from the perspective of Islamic spiritual rewards.
Botswana is keen to change this and increase interest in the destination among Middle East travellers. One month after the reopening borders for international visitors, the Botswana Tourism Organisation hosted a series of events in Dubai to promote the country's tourism potential and investment opportunities.
The Botswana Tourism Month, held throughout January 2022, included a conference, press briefings and business-to-business (B2B) meetings during Expo 2020 Dubai.
"The Middle East is an emerging market for Botswana; there is no sufficient data on the psychographic, demographic and geographic characteristics of this market, particularly in the context of Africa and mainly Botswana," Keitumetse Setlang, executive marketing manager at Botswana Tourism Organisation, told Salaam Gateway.
However, a desktop review has shown its potential as a lucrative market worth penetrating, she said.
"The review pointed to a high propensity to travel by the market, owing to its gross domestic product which is at 5.3%, higher than the world average 4.1%. This indicates a higher buying power and a resultant higher disposable income."
Botswana recently became more accessible with the launch of an e-visa platform in August 2021, enabling foreign nationals to apply online and have a decision on their application within five hours. This is a vast improvement on the previous seven- to 14-day process that was only possible through diplomatic missions.
While the number of Middle Eastern travellers to Botswana is currently low, Setlang noted there was some growth.
"With a heightened desire for adventure, visitors are now trickling back into Botswana with a newfound purpose guided by a host of COVID-19 protocols and safety measures. It is with great optimism that we now look towards 2022 and the return to some kind of normalcy," she said.
© SalaamGateway.com 2022. All Rights Reserved
---