COVID-19 pandemic impact on Saudi Arabia's food businesses
---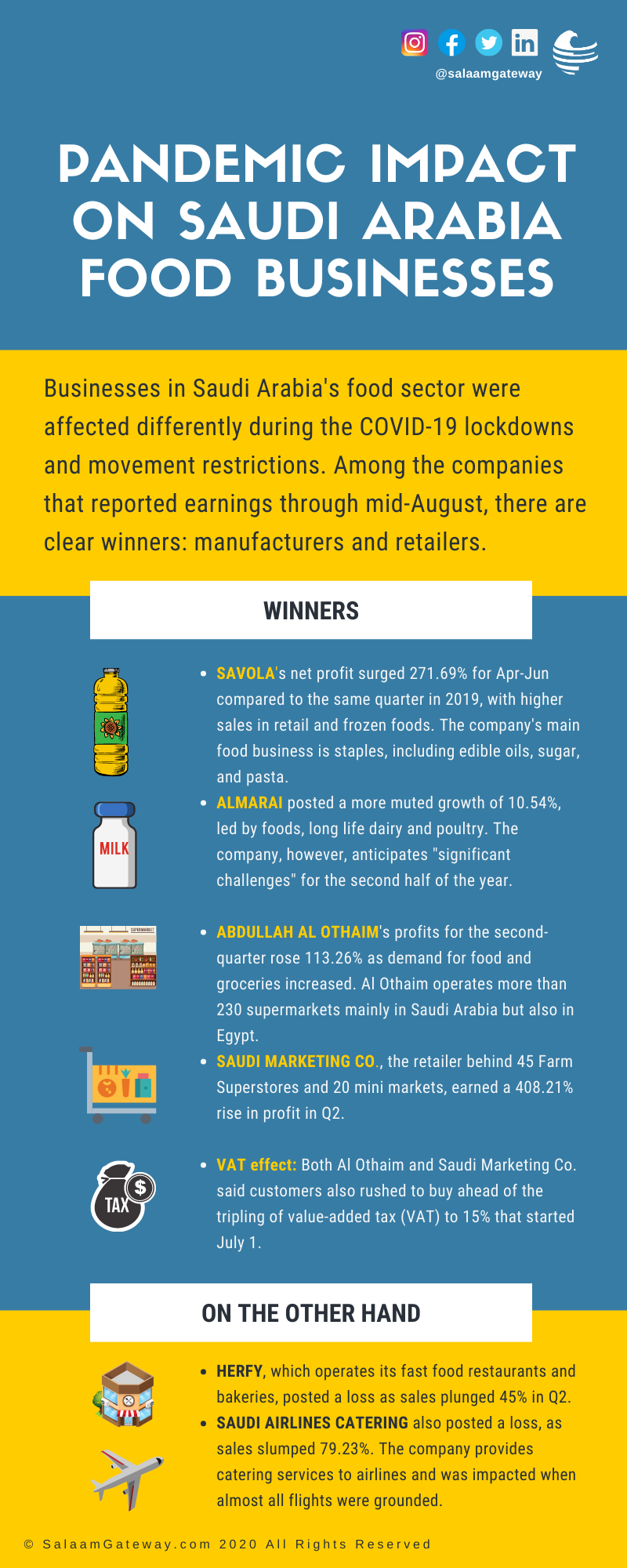 Businesses in Saudi Arabia's food sector were impacted differently by the COVID-19 pandemic lockdowns and movement restrictions.
Food manufacturers, such as Savola and Almarai, saw gains. Retailers such as supermarkets run by Abdullah Al Othaim and Saudi Marketing Co. also earned larger sales and profits.
The foodservice and catering sectors were hit, with Herfy and Saudi Airlines Catering suffering losses.
For the details of each company's performance:
Retailer Saudi Marketing Co. posts 408% rise in second-quarter profit as sales soared
Al Othaim second-quarter profit rises on high demand for groceries, rush before VAT increase
Saudi food group Savola second-quarter profit syrges on higher sales
Saudi's Almarai posts 10.5% Q2 profit rise, warns of 'significant challenges' for H2
Saudi food service company Herfy sees red in second-quarter as sales plunge 45%
Saudi Airlines Catering sees red in second quarter as pandemic grounded air travel
© SalaamGateway.com 2020 All Rights Reserved
---