Creativity sells: 5 Indonesian modest fashion companies thriving amid the pandemic
---
How are Indonesia's modest fashion brands surviving the COVID-19 pandemic?
At the industry level, Ali Charisma, chairperson of the Indonesian Fashion Chamber (IFC), told Salaam Gateway that for starters, fashion weeks have moved online. The upcoming 13th Surabaya Fashion Parade, said Ali, will be held either fully online or comprise a small portion, about 20%, of a catwalk show "in real life".
"Recently we participated in the Business of Fashion (BoF, an online trade publication) roundtable meeting with representatives from 24 countries including Indonesia, Malaysia, Japan, South Africa, South America, Europe, and we agreed to hold virtual fashion weeks until the end of the year," said Ali.
"This will become the new standard format for fashion weeks (until the pandemic is over). IFC is also preparing our upcoming in-house fashion week, Muslim Fashion Festival (MUFFEST) in February 2021," Ali said, adding that a very small component will be offline.
On the ground, five brands we spoke to share the strategies that have kept their businesses alive through the lockdown and into the "new normal".
Ija Kroeng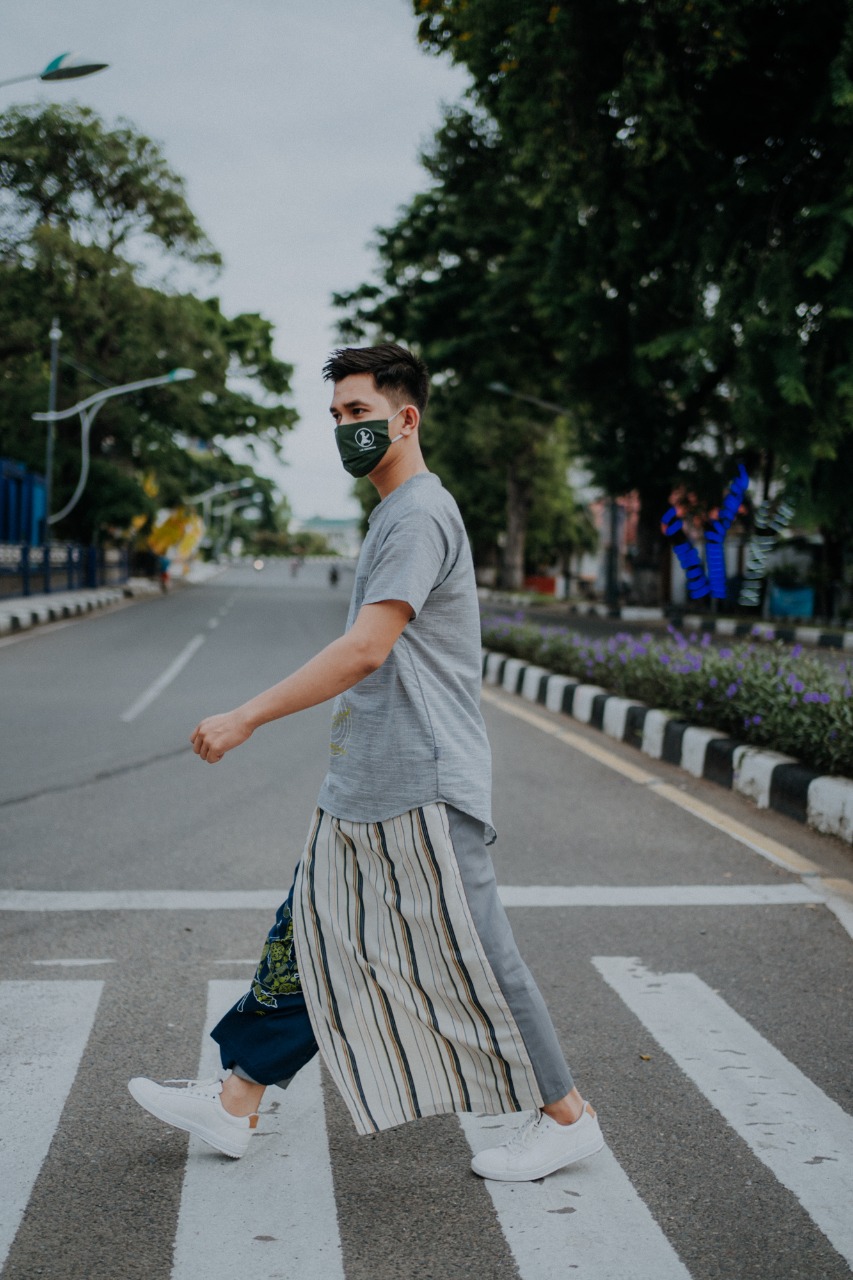 Khairul Fajri, owner of the Ija Kroeng brand that specialises in sarongs from Aceh told Salaam Gateway that during the fasting month of Ramadan, from the end of April to the end of May, he sold ten times more pieces, 1,000 in total, compared to the 100 or so that the company normally moves.
The entrepreneur did it by pushing his brand with face masks, which he says were the "entry point" for his main products. "Before the fasting month, from around March to mid-April, I pushed my team to produce masks, but with customised designs. I have three tailors and they can produce around 110 pieces per day. I sold around 5,000 masks in one and a half months," said Khairul.
Ija Kroeng's face masks go for between 285,000 and 300,000 rupiah ($21), and most were sold to corporates, NGOs and individuals as wedding souvenirs, said Khairul.
"Surprisingly demand is strong in Aceh since we have a custom here to give the sarong as gifts to family, parents and so on. I sell sarongs from 335,000 rupiah to 340,000 rupiah and my buyers come from Aceh, Medan and Jakarta," Khairul added.
Konsep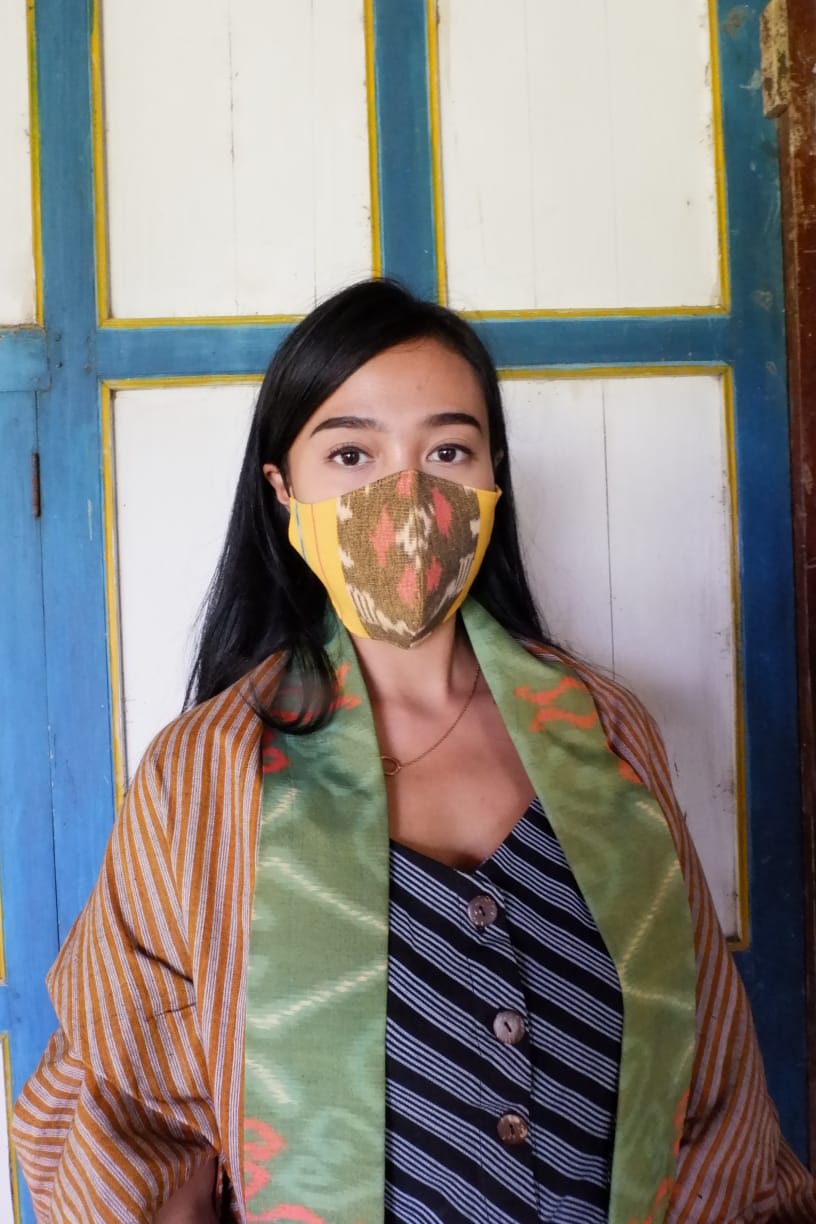 Phillips Iswardono, owner of Konsep said that during the pandemic the sale of his batik-printed clothes with the famous lurik pattern increased by 50% to 150 pieces a month from around 100 pieces per month normally.
Konsep also sells fashionable face masks, that start at 30,000 rupiah ($2.10). The company's premium batik luriks are priced between 500,000 rupiah and 1 million rupiah ($70).
Philipps said that so far, he has sold more than 25,000 masks to local and overseas buyers, which include in Australia and Malaysia, and the Peranakan Museum in Singapore.
"In the first and second week of March (when Indonesia started large-scale social distancing), I was still running production from previous orders before the pandemic hit us. After that, I got zero orders but I stayed calm and did not panic, for instance selling things like snacks," said Philipps, referring to celebrity and designer, Ivan Gunawan, who started selling snacks to bring in revenue during the pandemic.
"I started to contact my 300 customers via WhatsApp, who are mostly in Jakarta," said Phillips, adding that around 75% of his customers are based in the capital city.
He reached out to his customers with gifts of face masks and his latest product catalog. "The response was quite positive. 2 out of 10 customers I sent gift hampers to converted to sales," said the business owner.
"The key is to not to panic and keep making new collections, showing them to our customers, but with a soft selling approach amid the pandemic situation," said Phillips.
Maison Gadiza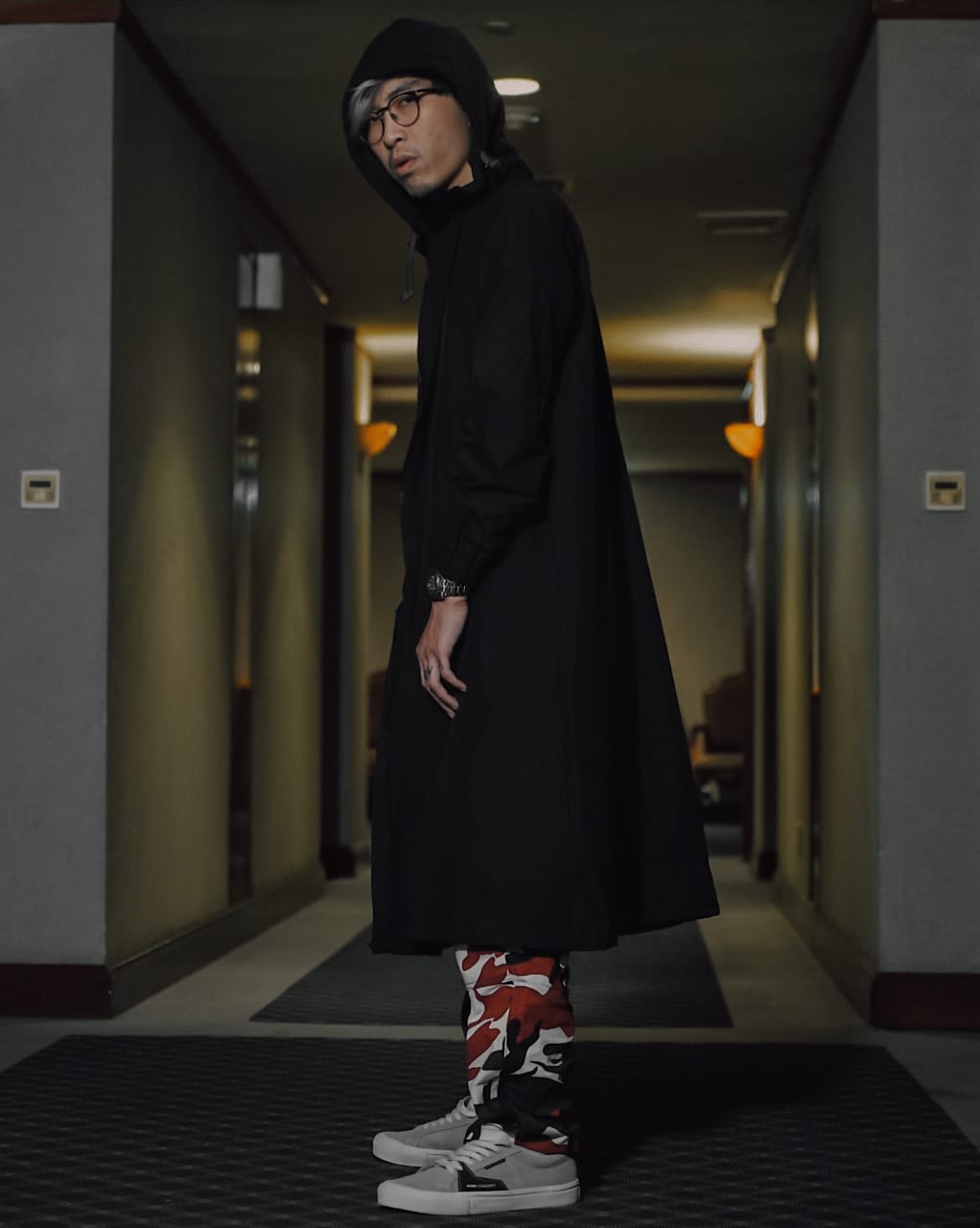 Rosie Rahmadi, owner of Maison Gadiza, did not get any new orders for a month after attending Muslim Fashion Festival, or MUFFEST, 2020 in February. Her sales in March nosedived and her boutique on Margonda Road in Depok stayed empty while her products piled up in the warehouse.
"I looked at my product portfolio carefully and redefined them to adapt to the current condition," said Rosie. She decided to focus on one product only, her jacket, the Sazia Outer, and modified it to look like personal protection wear.
"I posted it on IG stories and the response form customers was surprisingly good!"
"The demand is high. I sold more than 1,200 pieces per month since then as most of my customers are employees that commute from home to office and vice versa. They would buy two outers each day, one for travel and one for the office," Rosie told Salaam Gateway.
"Going forward, I will collaborate with one of the famous jacket labels to make unisex PPO and focus on this segment."
Maison Gadiza's outers went viral with the help of an influencer, dr. Tirta Mandiri Hudhi, an activist for large scale social distancing and face masks, who posted Rosie's designs on Facebook and Instagram.
Indische and Rengganis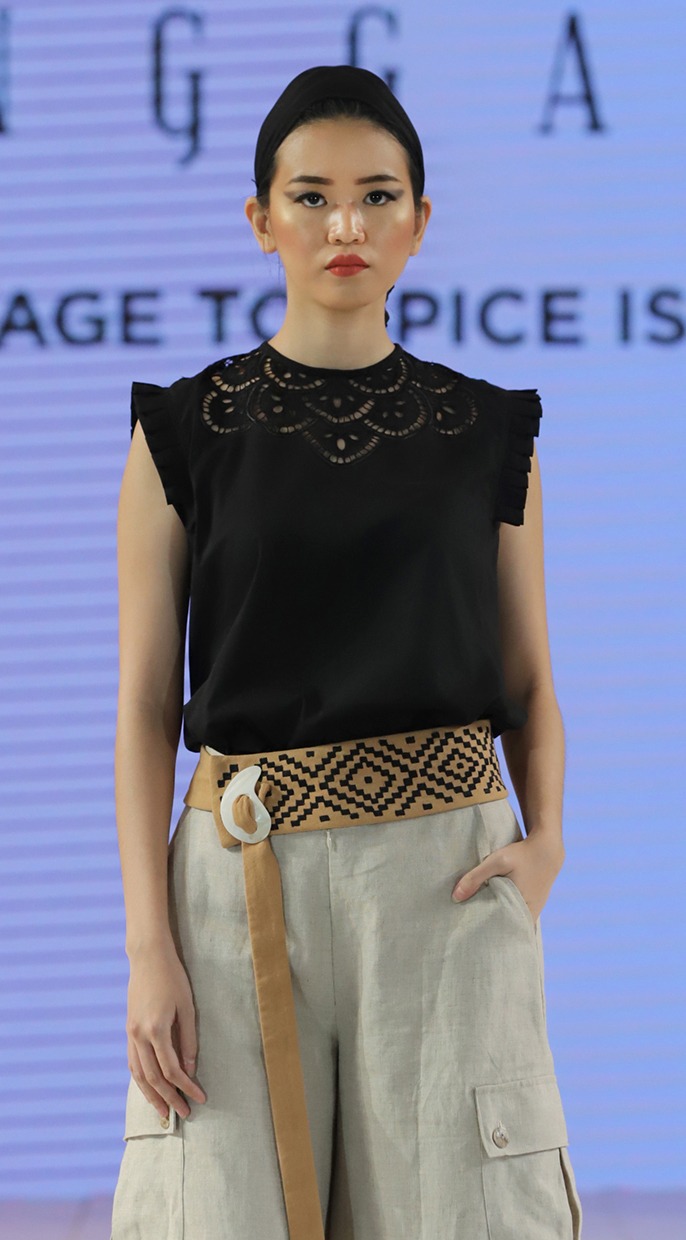 Riri Rengganis, owner of kebaya label Indische and ready-to-wear line Rengganis also saw her sales plunge, by 40% during February and March. April was worse – she was pushed to the edge when sales dropped by 80%.
Pre-pandemic, Riri would normally sell around 80 pieces per month overall.
Trying to push sales, Riri blasted a WhatsApp promotion to her 500 customers. Unfortunately it backfired, with customers saying she wasn't sympathetic to them when they were going through financial difficulties during the pandemic.
Changing strategies, she started adding a more personal touch by replying directly to customers, as well as walking them through fittings through video calls. She also started providing a new service, sewing without cutting, to help customers save on cost of fabrics and textiles.
Since May, Riri has revived sales to pre-pandemic levels. She realizes, however, that carrying out business online and using digital tools are not the only solutions.
"During the pandemic, the most important factor is the personal touch," said Riri. But that's on top of shrewd business decisions. She said her strategy also included a new collection, price adjustments (since there was no offline activity and no consignment fee she could lower her online prices), and seeking new markets overseas since there was a drop in shipping fees.
"Since I also made masks for the foreign market, I got a new customer database from Singapore, London, Portugal Germany, Philippines and Korea," she said.
"From my experience, during pandemic the demand is still there but you have to look deeper."
Anemone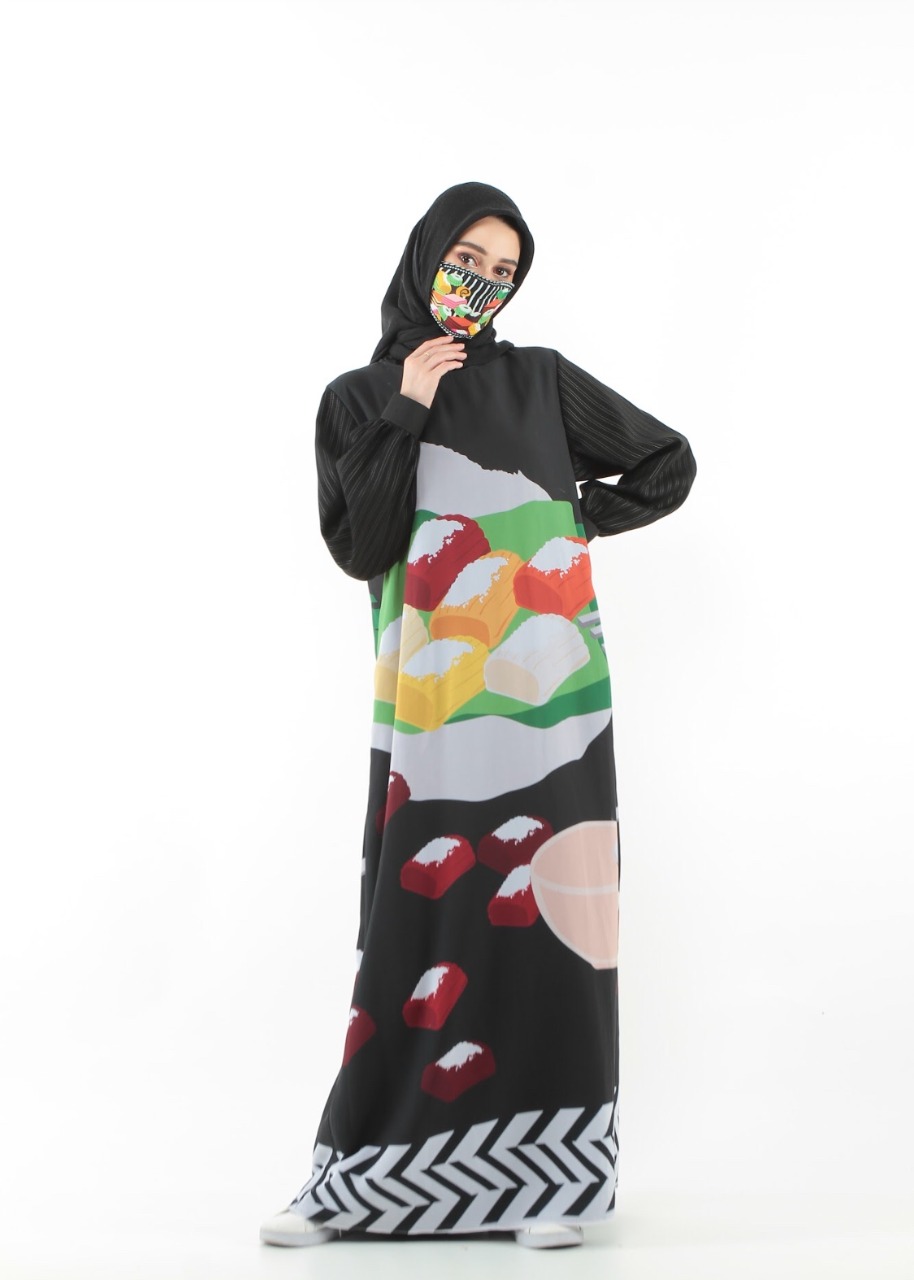 Hannie Hananto, owner of the Anemone label, turned to TikTok.
"During the large scale social distancing, people stayed at home but they were making online purchases for staple foods, household equipment and fashion," said Hannie.
"As a designer, we should be able to read what is "hip" on the ground. I usually use IG stories and feed to make short product reviews, just to make sure my brand is still talked about by people.
"I started to use TikTok and actually this converted into sales from some new customers," Hannie told Salaam Gateway.
With the help of IG and TikTok, she sold hijabs and dresses that were planned for Femme Makasar Fashion Week in March that had to be cancelled due to the pandemic. Hannie said she did not have to give customers big discounts.
To manage costs, her tailors, who are mostly from Sumedang where the fabrics come from, worked remotely.
Like the other designers, Hannie also started selling face masks. "Until we find a vaccine, I will not stop mask production because there are still people who want to change their masks every day with different patterns.
"Basically I also look for opportunities, for example the must-have items during the pandemic, such as modified masks, hand gloves, and big sized bags to fit lunch boxes from home."
Hannie also attended virtual fashion weeks such as Muslimah Creative Stream Fest 2020 in May hosted by Scarf Media. She will attend other virtual fashion weeks, she said, while seeking feedback from customers on how good the looks and overall shows present on screen.
(Reporting by Yosi Winosa; Editing by Emmy Abdul Alim emmy.abdulalim@salaamgateway.com)
© SalaamGateway.com 2020 All Rights Reserved
---