Delektia reveals pipeline of 70 frozen halal meals, plans GCC foray
---
Dubai-based frozen foods company anticipating rapid regional expansion after obtaining GSO halal certification and establishing strong distributor network.
Dubai: Delektia Food, a producer of fully cooked, frozen and ready-to-heat meals, will launch more than 70 products over the next three years and expand into regional markets starting with Oman, Kuwait and Saudi Arabia.
Ziad Bushnaq, co-founder and managing partner at Delektia, told Salaam Gateway the Dubai-based company currently has 10 products based on Middle Eastern recipes that include vegetarian, vegan and meat-based meals.
Among the top sellers are dawood basha (meatball stew), mloukhieh with chicken (stew made with mallow leaves), lentil soup and ruz with vermicelli (rice with broken vermicelli). It will launch four products in the coming weeks including a vegan mloukhieh.
"Our Middle Eastern cuisine is naturally healthy, but nobody has taken it to this scale for retail. Bringing in traditional meals for the younger generations who are almost forgetting these dishes was appealing," said Bushnaq.
He added most Middle Eastern cuisine in restaurants has become barbeques and appetizers and it was not easy to find "those homely meals our mothers used to make".
Before launch, Delektia's founders conducted three years of research that involved testing recipes of Middle Eastern households to identify the winning formulas.
"It was a combination of consulting with some of the best chefs and the numerous mothers and grandmothers. We were looking at their black books to get that right taste," said Bushnaq.
While the focus is currently on Levantine classics, the company plans to expand into other Middle Eastern and international cuisines including traditional African, Filipino and Mexican.
Distributor-based strategy
Founded in 2021, Delektia has adopted a distributor-based, go-to-market strategy that means it can reach supermarket shelves and expand relatively swiftly. It contracted with Dubai-based Emirates Snack Foods to sell ready-to-heat meals online and in more 300 supermarkets across the United Arab Emirates (UAE) and Oman.
It recently expanded to Jordan through a partnership with Amman-based FMCG distributor Medica.
"We're focusing on the GCC (Gulf Cooperation Council) and MENA (Middle East and North Africa) regions … establishing brand recognition and building solid relationships with our distributors," said Bushnaq.
He said the company chose to keep distribution with people who best knew its operations – companies with the experience and logistical contacts to reach the right retailers.
"(They) can do a better job than us doing it directly. We work together and give them the support to launch our products – this is our strategy to enter different markets," he said.
Delektia is now gearing up to launch in Kuwait through Nourishment LLC, a local healthy snacks distributor. Expanding internationally is also on the horizon, especially to North America and Europe where there is demand for ready-to-heat Middle Eastern meals.
Halal certification journey
A major factor facilitating Delektia's regional expansion was securing a halal food certification from the Saudi Arabia-based GCC Standardisation Organisation (GSO), the region's primary halal standards setting body.
"The halal certification validates our products are manufactured in a clean environment and don't contain alcohol or impermissible meats. (They also follow) the process to make sure there's no sharing of equipment or storage in the vicinity of impermissible materials," said Bushnaq, adding it was not simply the ingredients, but also the cooking methods.
The company's entire facility and its packaging must be halal certified, but the GSO certification is then accepted in several countries and recognised by the UAE's Emirates Authority for Standards and Metrology (ESMA).
However, Delektia requires a different halal food certification from the Saudi Food and Drug Authority (SFDA) to operate in that country. The authority must check Delektia's facilities; a process the company is currently finalising.
"Each country has a different way of doing things, but in most cases, they accept (our) GSO certification," said Bushnaq.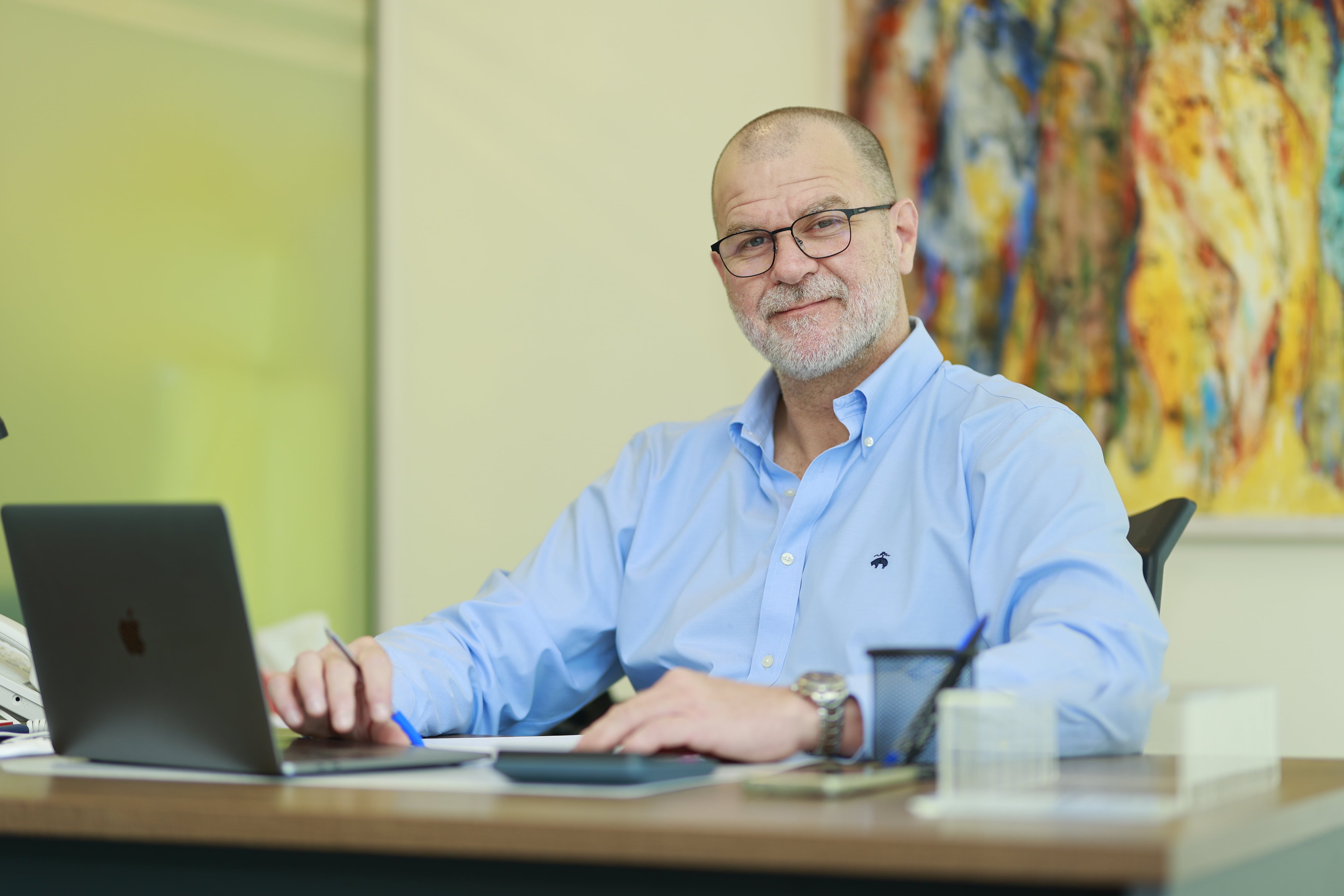 Ziad Bushnaq, co-founder and managing partner, said Delektia has adopted a distributor-based, go-to-market strategy that means it can reach supermarket shelves and expand relatively swiftly. (Courtesy: Delektia).
Long shelf-life benefits
Another crucial aspect of Delektia's set-up phase was designing optimal packaging that can be reheated in either a microwave or the oven, while also having a one-year freezer life. Bushnaq said immediately after cooking and packaging, the product goes into a blast-freezing system at -18°C.
This quick freezing ensures the long shelf life without the need for preservatives and retains the nutrients and flavours. By contrast, a home freezer takes a day to freeze food to this temperature, during which time many of the nutrients are lost.
"Freezing equipment has evolved in the last decade and starting to change perceptions that frozen doesn't necessarily mean preservatives. There's no need to use preservatives to get a long shelf life thanks to blast freezing," he said.
Globally, the frozen food market is witnessing fast growth. In the UAE the market was valued at $790.74 million in 2020 with a projected 4.9% compound annual growth rate from 2021 to 2016, according to France-based market intelligence platform ReportLinker.
Fuelling the growth is an increasing demand for a year-round supply of ready-made meals given consumers' busy and hectic lifestyles. Bushnaq also expects the availability of long-lasting controlled meal portions to help reduce food waste in homes.
Around 38% of the food prepared daily in Dubai is wasted, according to research by the Dubai Carbon Centre of Excellence. Decomposition emits methane gas, reportedly 25 times more damaging than CO2.
"We are bringing to the table food with a 12-month shelf life – portion-controlled, convenient and healthy. Portion control is important because it minimises food wastage," Bushnaq concluded.
© SalaamGateway.com 2022. All Rights Reserved
---