Developing countries to pay higher food import bill this year as costs stay high – U.N.
---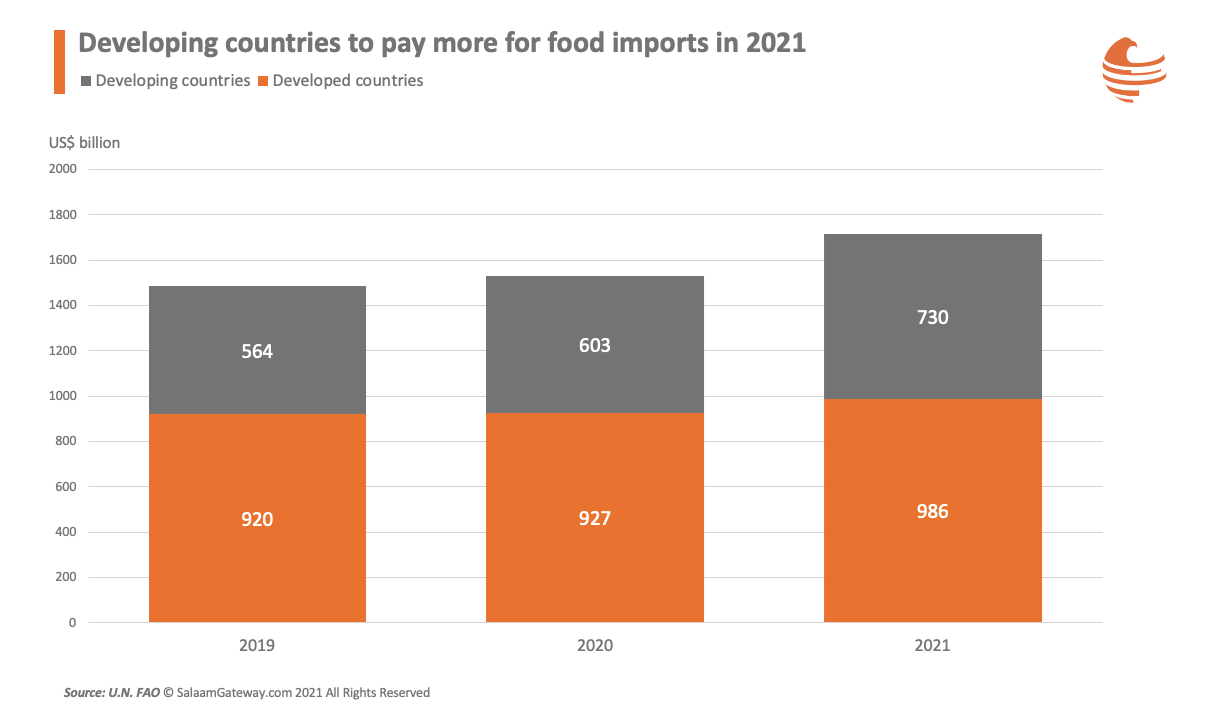 The world's food import bill is forecast by the United Nations' Food and Agriculture Organisation to jump by 12% to a record $1.715 trillion this year on increased costs.
Developing countries will pay a higher price than developed nations, said an FAO report released on Thursday (June 10).
International food prices have been rising for the past nine months and they show no signs of slowing down.
The price of protein in May was 23% higher than in the same month in 2020.
Food import volumes are expected to remain "robust" but increased unit costs on international quotations and freight rates will underpin overall growth in the world bill compared to 2020.
Developed countries are expected to import less food in 2021 at a greater cost than last year such that prices, and freight costs, are set to fuel a net increase in the food import bill to $58 billion.
Developing countries, however, are anticipated to purchase more food in all categories.
FAO sees the largest increases in the year for developing nations being cereals, vegetable oils, oilseeds, and fruits and vegetables, with volumes accounting for almost 60% of the $127 billion increase.
"Such demand by developing regions is expected to underpin the overall increase in the global food bill in 2021," said the U.N. body.
© SalaamGateway.com 2021 All Rights Reserved
---