Emirati Women's Day 'is for the whole year': UAE women and men prepare for the next 50 years
---
International Women's day is on March 8 but the UAE also marks the achievements of women and recommits to further empower them on August 28.
This year, the sixth Emirati Women's Day calls on women to prepare for the next 50 years, a theme that highlights the essential role they play in shaping the future of UAE. The theme was chosen to prepare the UAE for its Golden Jubilee next year.
WHO's BEHIND EMIRATI WOMEN'S DAY?
The founder of Emirati Women's Day was Sheikha Fatima bint Mubarak, the "Mother of the Nation". She was married to UAE founder and first president, Sheikh Zayed bin Sultan Al Nahyan, and has been a staunch supporter of women's rights in the UAE.
She sponsored the establishment of the UAE's first women's society, the Abu Dhabi Women's Development Association in 1973, two years after the founding of the UAE.
In 1975 she became the first chairperson of the General Women's Union, the body that is the official representative of women, and the national mechanism for women's empowerment and leadership in the UAE.
She is the chairperson of the Family Development Foundation, and
the president of the Supreme Council for Motherhood and Childhood.
NATIONAL STRATEGY
In 2015, Sheikha Fatima launched the National Strategy for Empowerment of Emirati Women in the UAE for 2015-2021, that updates an earlier strategy from 2002. The strategy is a reference for government, private sector, and social organisations to develop plans for the empowerment of women. It consists of eight pillars: education, health, economy, social, legislation, environment, media, political participation and decision-making.
In the same year, the UAE Gender Balance Council was established, chaired by Sheikha Manal bint Mohammed bin Rashed Al Maktoum, who is also president of the Dubai Women Establishment. She is the wife of Sheikh Mansour bin Zayed Al Nahyan, the deputy prime minister and minister of presidential affairs.
KEY STATS
What does Emirati Women's Day mean for Emirati women and men?
1. Not only for one day, but the whole year: Ali Al Marzooqi, film actor and producer, as well as founder of Dhabi Films LLC, said the celebration of Emirati women is an integral part of the UAE's policy that supports women's achievements.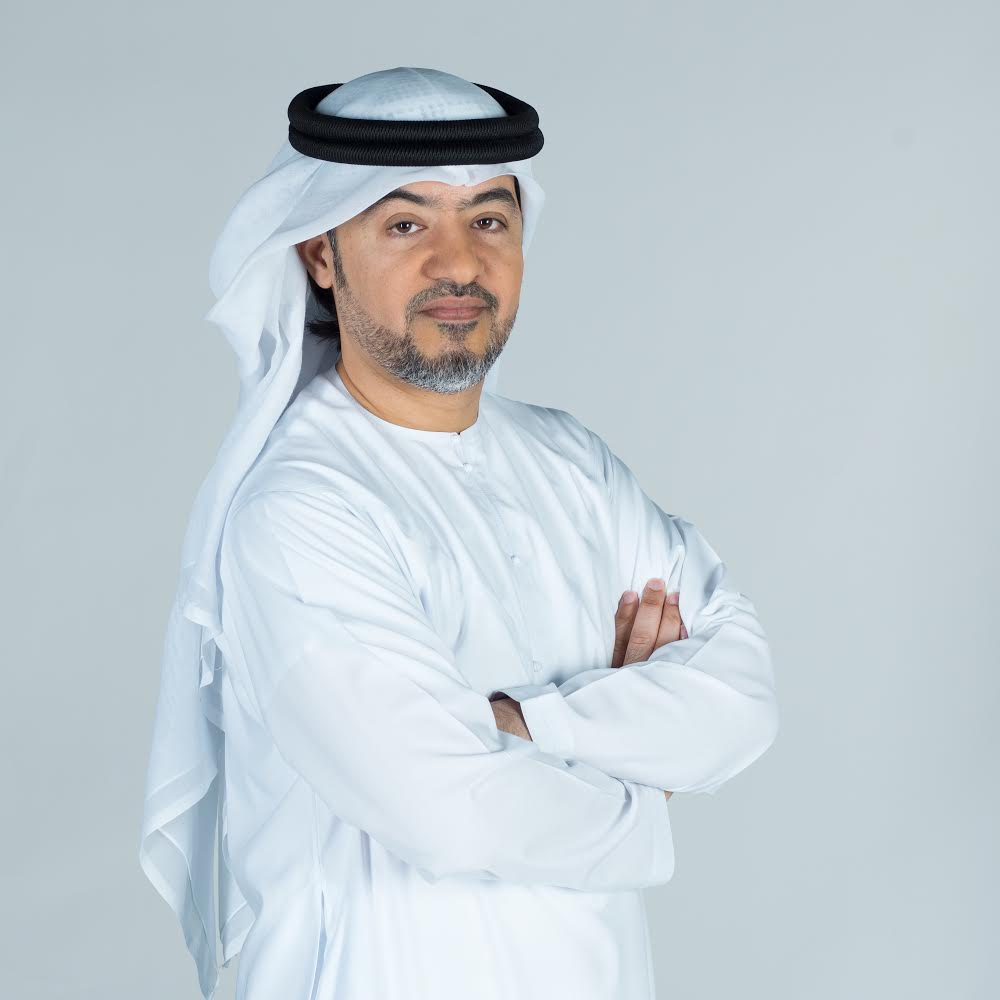 Ali Al Marzooqi, UAE actor and film producer, founder of Dhabi Films LLC
"This celebration is not only for one day, but the whole year through women's empowerment initiatives. The UAE has always stood out among other countries in the region when it comes to gender equality, whether at work or at home. This is a natural path, and we must let go of the limitations that we have created ourselves," said Al Marzooqi, who has produced several Emirati feature films, including Grandmother's Farm Part 2 and Hajwala 2.
His film company strives to be more gender inclusive in its work, he said.
"At Dhabi Films, we try to pave the way for the participation of women in all areas of production. We have great female cinematic talents in the UAE who are as good as their male counterparts, so we make sure to open the field to them and encourage their participation in the film industry. On the other hand, we try to build human and social stories that deal with women's issues in our films. In the coming months and years, we will involve more women in acting as well as in the storylines."
2. Time to revise milestones and set new goals: Shaikha Al Naqbi, senior vice president of corporate origination and business development at Mashreq Corporate & Investment Banking Group, said this is a time to revise her professional milestones and set new goals.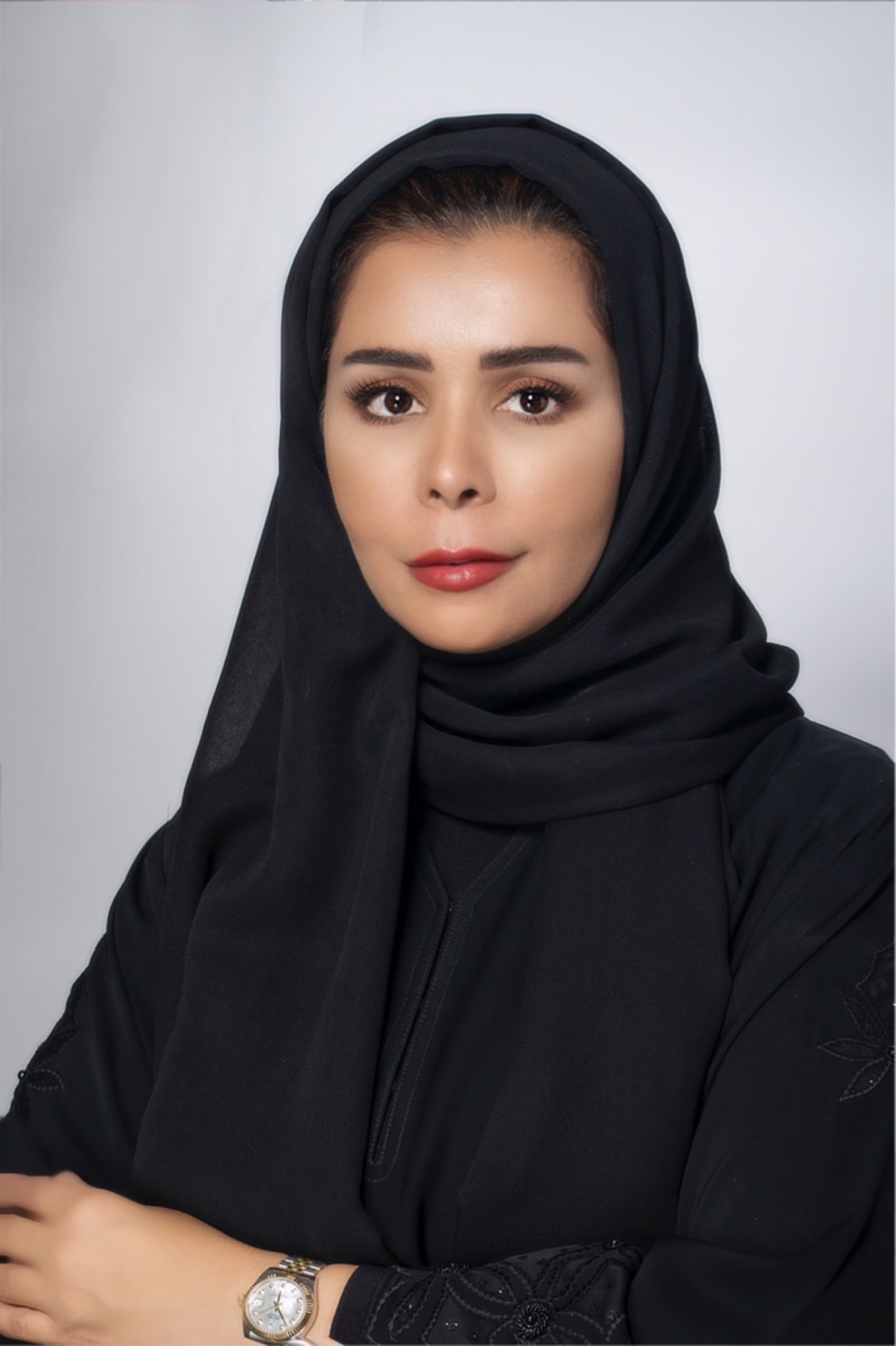 Photo: Shaikha Al Naqbi, Senior Vice President of Corporate Origination and Business Development, Mashreq Corporate & Investment Banking Group
"As an Emirati woman, this day makes me think about what I have already accomplished and what I can do better to progress. I feel fortunate that we have unconditional support from our leadership and from H.H. Sheikha Fatima Bint Mubarak," said Al Naqbi, who is the first Emirati woman to hold multiple MIT Sloan Executive Certificates.
"I'm proud of my educational achievements and I relied on myself to a large extent. In 2018, I received a scholarship from Hult International Business School in Boston, USA to do a Master of Finance and Accounting. There, I met a professor from Massachusetts Institute of Technology (MIT), who noticed my passion for education and encouraged me to join MIT's executive leadership program. So I joined them and managed to complete all four MIT Sloan Executive Certificate programs in one year while doing my master's degree."
With Mashreq, Al Naqbi joined as a management trainee 17 years ago, starting her career from scratch and climbing the ladder to her current senior role.
Around 41% of Mashreq's employees are women, of which nearly 69% are UAE nationals, according to a 2018 report by the bank.
"To Emirati women, I would like to remind them that we are blessed to have inspirational leadership that empowers women in various sectors. Not many women are fortunate to have such visionary leaders who treat women as equal to men. Opportunities are boundless for you in various fields. Follow your dreams, make them real, and find the area that you are truly passionate about. Never stop trying and never stop believing in yourself."
3. Supporting women through daily work: Sabah Hamad al-Sabah al-Binali, chief executive officer at Universal Strategy, an Abu Dhabi-based consultancy that advises on corporate transitions and transformation, said he supports Emirati Women's Day through his everyday work.
"Personally, my support is through my profession and I am always mindful of who is the best person for a role regardless of gender. A recent example is my proposal that the Dubai International Financial Centre (DIFC) incorporate an advisory council on entrepreneurship to help guide the center in its efforts to support Dubai's vision as a global entrepreneurial hub," said Al-Binali, who also serves as an advisory board member for Zayed University's College of Business.
"I nominated Najla al-Midfa [general manager of governmental entity Sheraa-Sharjah Entrepreneurship Center] to chair such a council, not because I am trying to find a woman for the job, but because I opened my mind to find the best candidate regardless of gender. If we all do our little part to support Sheikha Fatima's vision, we will reach our goal."
4. Supported and appreciated: Salama Al Khumaisi, a recruitment manager at a multinational industrial manufacturing company, and a graduate of Zayed University with a bachelor's degree in International Affairs, pointed to the importance of the day as a way of making her and other Emirati women feel appreciated.
"Emirati Women's Day means a lot to me as it recognizes women's success and place in society. I have always felt supported by the UAE, its leaders, and the opportunities they provide us. As mothers, wives, business owners, professionals, and achievers, Emirati women are a symbol of courage, resilience, and strength," said Al Khumaisi.
"Looking at the successful launch of the (Mars mission) Hope Probe, it is led by an ambitious young Emirati woman [Sarah al-Amiri]. So, continuing this wonderful journey will not only lead to success, but also more recognition and appreciation of Emirati women."
5. Pride: Mohammed Alkhaja, General Manager at Emirates Cooperative Society, a Dubai-based supermarket chain, said that every man in the UAE feels proud there is a special day to celebrate Emirati women and the high ranks they have reached.
"We are a country that was considered a desert for some nations once upon a time, but today we see young female homemakers who have made outstanding achievements. This makes every person in the UAE be it a citizen or non-citizen, an Emirati or non-Emirati, proud of the progress made by women," said Alkhaja.
Emirates Cooperative Society is a semi-governmental entity under the umbrella of the Ministry of Economy. Alkhaja said it is "always a priority" to celebrate Emirati Women's Day with shareholders. "Today we have 5,800 shareholders in the cooperative, and many of them are women. So, we make sure to greet them on this occasion."
6. Significant roles: Mohamed Aldhanhani, a government official, said that Emirati Women's Day is a reminder of the significant roles that women play in every person's life.
"A woman is everything in life; she is the mother, the sister, the friend, and the partner. Mother is a comprehensive word that encompasses happiness, compassion, and kindness. On this Emirati Women's Day, I wish women in the UAE and all over the world the best of health and happiness."
(Reporting by Heba Hashem; Editing by Emmy Abdul Alim emmy.abdulalim@salaamgateway.com)
© SalaamGateway.com 2020 All Rights Reserved
---