Fashionable and designer hijab styles around the world
---
Social media fashion influencers credited with changing views on headgear.
Dhaka; Selangor, Malaysia; Tunis; Lagos; and Dubai: There was a time when hijabs were simply religious garb for Muslim women who covered their head and chest for religious observance, but hijab design has become increasingly sophisticated as wearers demand elegance while expressing their religious identity.
In Bangladesh online fashion influencers have been particularly influential since the mid-2010s, promoting different hijab trends and styles online. Local entrepreneurs are increasingly producing and selling hijabs online, especially via Facebook with a good example being Facebook trader Islamic Apparel BD, by Fatima & Aisha.
Bangladeshi hijab trends vary by age, marital status and socioeconomic status.
"Teenagers and young girls prefer wearing an inner cap only of black or beige while rural young girls prefer shimmery caps. They carry it with western dress – tops and pants – or salwar kameez (traditional dress)," said Mysha Sanzida, owner of Glam Addiction by Mysha and a Facebook influencer.
Turban-style under-caps with tieback or crisscross under-caps of black, white or beige will be key future trends, predicted Sanzida. She recalled there were fewer hijab options four or five years ago with Bangladesh women wearing ready-to-wear Malaysian, Iranian or Saudi Arabian hijabs.
"Since local entrepreneurs produce and promote them with a variety of styles, the price has fallen. Foreign ones now cost $5 while you will get a local one for $3 to $4."
Sanzida said Bangladesh urban girls prefer single-colour hijabs as they like to play with colour contrasts with different outfits. This includes pairing a light-coloured dress with a brightly coloured hijab.
There are also differences in party hijab styles.
"Mid-age and senior women wear hijabs embellished with stonework design motifs and gorgeous colourful hijabs matching with saris, while young teens prefer single-coloured ones."
Unmarried girls prefer single-coloured georgette crepe, satin and silk hijabs, while married women prefer cotton, silk, shimmery cotton or silk and georgette, she said.
Teens and young 20-somethings pair jeans, tops and kamiz with georgette, pleated and cotton. "Women outside (the capital) Dhaka prefer printed, embellished and elaborate designed hijabs that may even be shimmery or loud. With saris, gowns and party wear, they prefer silk, shimmery cotton and satin," said Sanzida.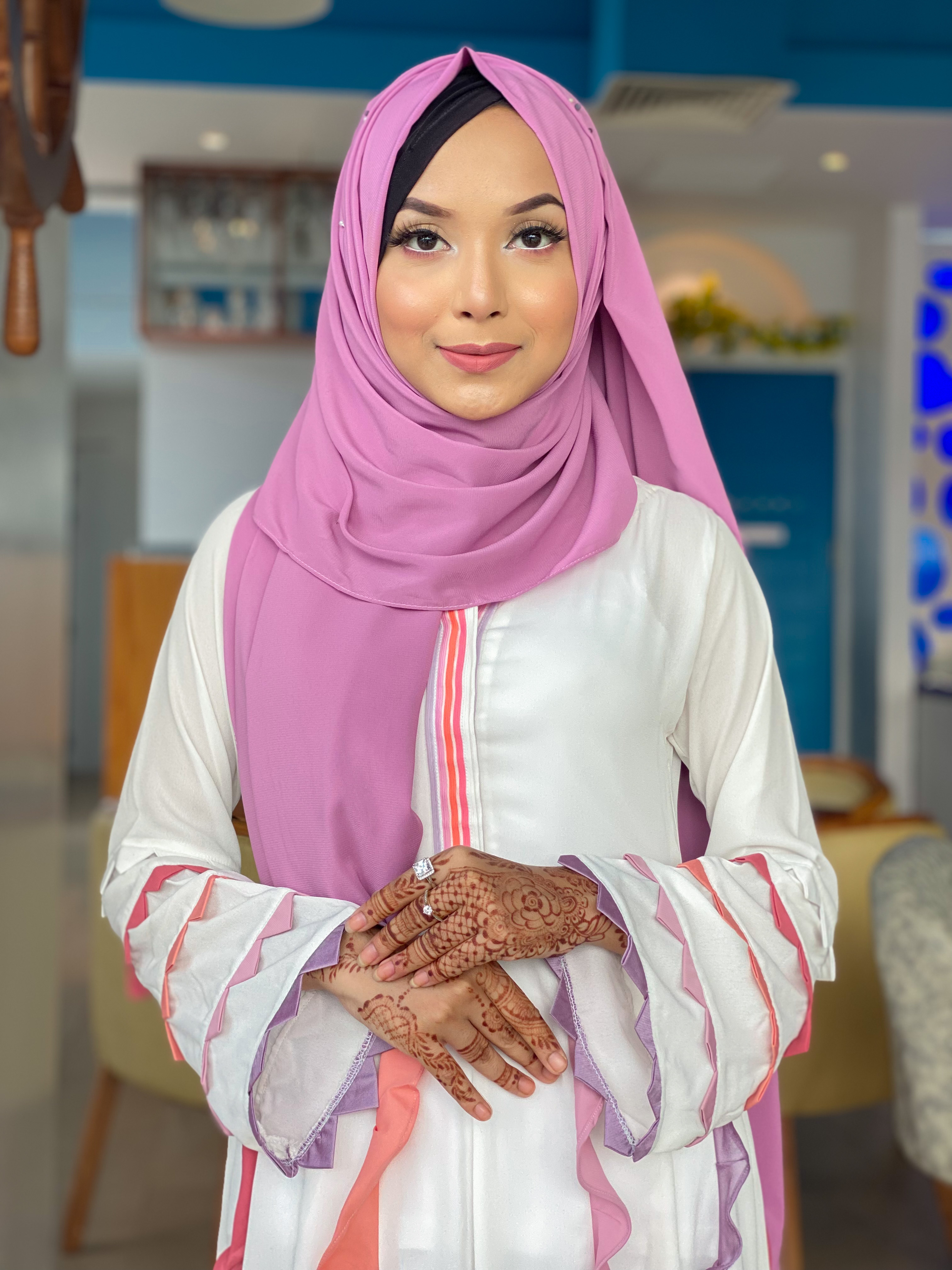 Mysha, a Bangladeshi influencer, wearing a stylish hijab (Mysha Sanzida).
Dress sense takes centre stage in Malaysia
A similar combination of style and religiosity can be seen in Malaysia, a country where 61% of its 32.6 million people are Muslim. Hijab trends are a form of self-expression with wearers increasingly showcasing their creativity while adhering to the expected Islamic guidelines.
When 25-year-old Kuala Lumpur hijabista Nadirah Naim Abdol Rahim purchases hijabs, it is never the brand nor price, but the material that counts. She wants fabric that is not too thick or see-through.
Hijabistas are Muslim women who dress stylishly while conforming to the Islamic modesty codes. While Rahim typically wears black, coloured hijabs also occupy her wardrobe.
"My style of hijab has always been the same, so I don't usually purchase my hijabs unless it is a limited edition or matches my outfit for a special occasion. Buying anything from e-commerce sites is fine and I usually purchase chiffon or cotton which drapes beautifully and the material is suitable for our Malaysian weather," she told Salaam Gateway.
Rahim owns hijabs priced from $1 to $100.
A consultant from a known Malaysian hijab brand selling across the capital Kuala Lumpur told Salaam Gateway hijab trends have evolved. While being influenced by western fashion houses, through adopting bolder colours and a wider selection of designs, Malaysia has developed its taste for classic headscarves and clothing.
He said Malaysian clients are likely to spend more on the brand if they like a specific design and the service received at the stores. He was speaking in his personal capacity and requested anonymity.
"If they like the service we provide, they can be persuaded to buy more," he said.
Some popular Malaysian hijab brands like Lilit, dUCk and Siti Khadijah have store fronts in major shopping malls including the high-end stores KLCC and Pavilion Kuala Lumpur.
The consultant, with more than 10 years of hijab industry experience, said the country's main trend, Keringkam sulam, has penetrated the market over the past three years. It is handmade embroidery on delicate fabrics usually sewn on to lighter fabrics.
He said Malaysian brands mostly outsource fabrics from Chinese manufacturers in Guangzhou and Yiwu.
"Hijab brands are now not afraid to experiment with their fabric and colour choices, given brands can have up to 20 choices of style and fabrics, while one style can have up to 30 or 40 colour ranges," he added.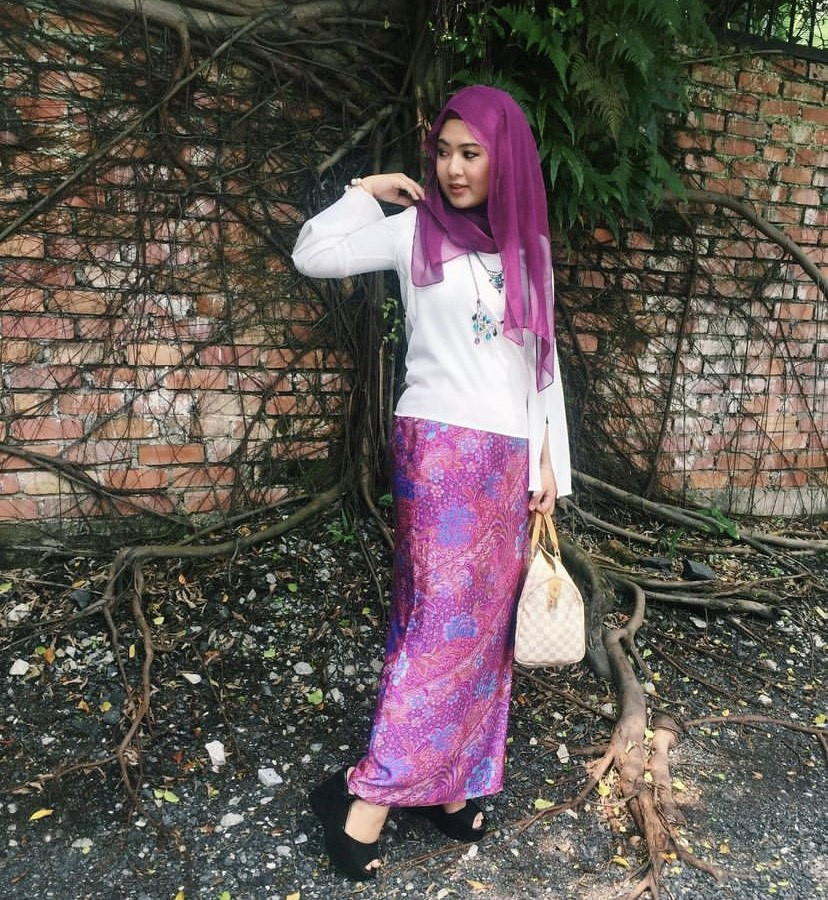 Kuala Lumpur hijabista Nadirah Naim Abdol Rahim (Nadirah Naim Abdol Rahim).
Hijab consumers in Malaysia are not prone to scrimp when buying high quality scarves. Urban and suburban consumers constantly look for high-end hijab brands, preferring neutral colours such as earthy and pastel tones in sizes spanning 40, 45, 48 and 50 inches, said the consultant.
Consumers from smaller villages and towns "choose bolder colours and... older customers prefer longer and wider scarves," he noted.
Tunisian women pair their hijab with cosmetic choices
In Tunisia hijab-wear is often paired with colour cosmetics choices, said Malek Ajimi, a Tunis-based hijab stylist.
"Our clients choose the style they would love to use for both their hijab and make-up," said Ajimi. She has created her own hijab brand and works with beauty salons to provide paired hijab and make-up styling, branding her products as Malek Hijabstylist. Most customers are Tunisian women preparing for engagement parties, weddings and other official ceremonies.
She told Salaam Gateway she was providing a new service and had been working in the domain for six years. Among the new trends she has created are hijabs and accessories such as decorative hijab pins.
"The trendiest hijab style today is the turban that is heavily demanded by Tunisians," she said, adding this meshes with daily and simple make-up for work or for official occasions.
It is considered a new way of hijab wear, without a veil and not covering necks and chests as do traditional lines. It is also considered modern and practical for daily use, especially for working women seeking a more modern look, said Ajimi.
"The message women send when wearing a turban hijab with simple make-up is they can face daily challenges and hijabs never stand between them and success," she said.
Turkish-style hijabs are also popular in Tunisia due to the famous Turkish television series Harim Al Soltan (known in Turkey as Muhteşem Yüzyıl) and widely watched in Tunisia. This style, involving a scarf wrapped around the head, is particularly popular at weddings and engagement parties, said Ajimi.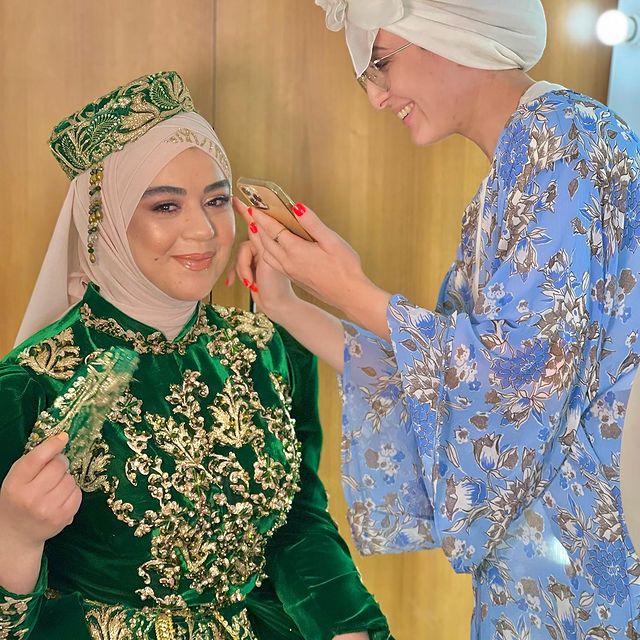 Tunisian hijab stylist Malek Ajmi (on the right) with a client (left) after styling her hijab (Malek Ajmi).
Gulf region a melting of fashion, expression and styles
As a cultural melting pot, the Gulf region also has a diverse mix of modest fashion and hijab styles. For Nada Nader, a Jordanian woman born and raised in the United Arab Emirates (UAE), living in the region has allowed her to embrace a fashion-forward lifestyle including hijabs.
"I like that the Gulf region is multicultural. Women here maintain their traditions by being modest yet with a trendy, modern twist," she said.
An engineer, Nader recently obtained her master's degree and is a modest fashion and beauty blogger. With almost 263,000 Instagram followers, the 32-year-old Dubai-based influencer has a large following for her hijab advice.
As for head gear, she said turbans and headscarves with back ties "are still in this season". She noted, "Women like wearing them as they're light and practical, especially for day outings, gym or outdoor activities; they give that young vibrant look".
Matching fitted hijab and headscarf colours with abayas, the long-flowing garment that is especially popular in the Gulf, has been "trending for some time". However, if women are pairing hijabs with abayas, she recommends being "careful with the colour by avoiding very bright and vivid tones", given this is a full body and loose garment.
Colourful and printed headscarves worn as hijabs are also trending this season, according to Nada.
"If you're not a big fan of colourful scarves, it's better stick to neutrals like white, black, grey and beige. You can never go wrong with those colours, whether your outfit is colourful, stripy or monochromatic."
Given the region's weather, she often opts for light and bright fabrics, especially in summer.
"I prefer chiffon for the hijab. It's light, comfortable and flowy and gives a neat and elegant look," said Nada.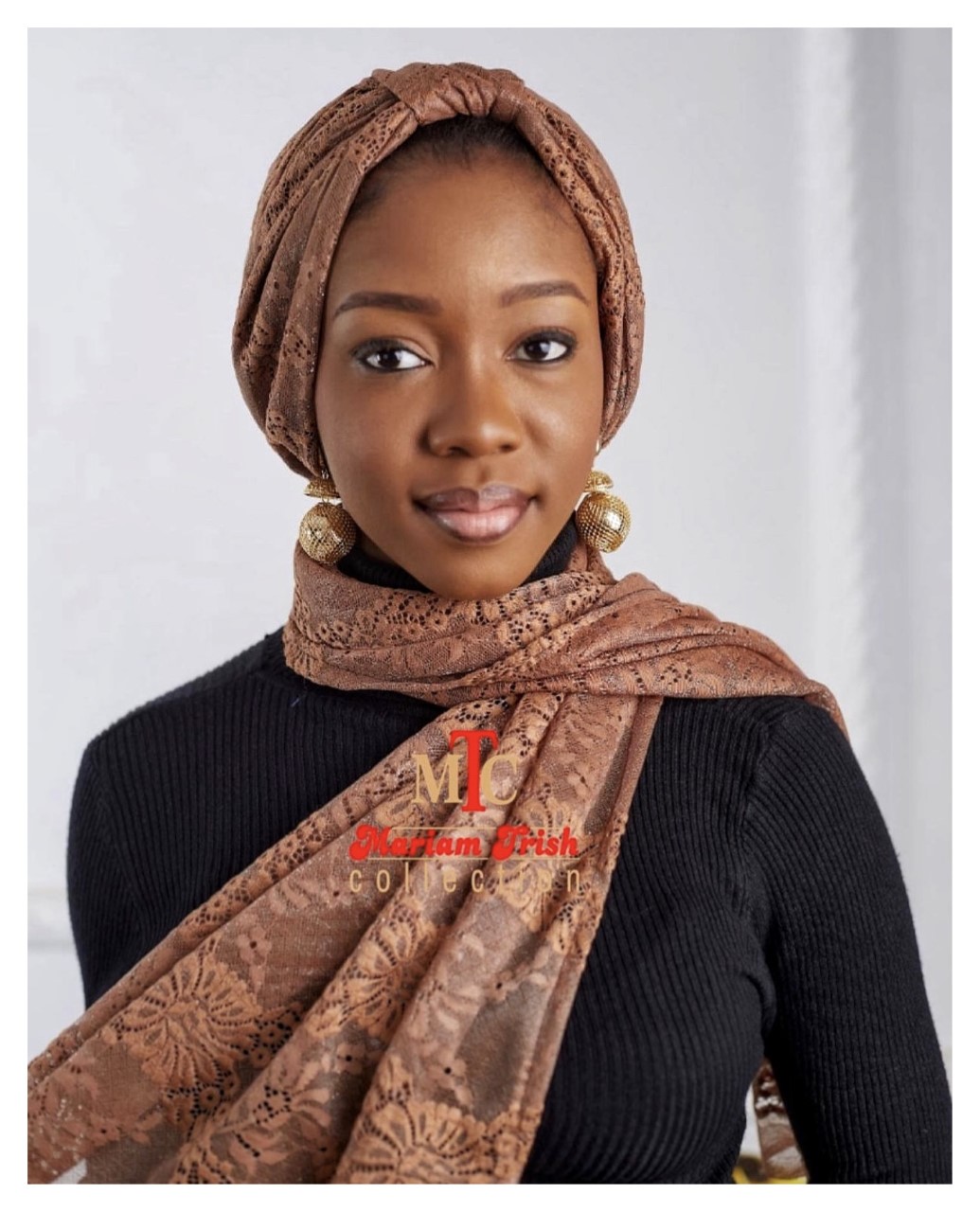 Nigerian hijab elegance - part of the collection of retailer Mariam Trish (Mariam Trish).
Nigerian women integrating style and fashion
Nigeria, where half the population is Muslim women, is also witnessing a move towards integrating hijabs with style and fashion.
"Sisters are now getting covered and chic at the same time. More entrepreneurs (have entered) the business of selling modest wear and accessories because the market has increased," Mariam Trish, a Muslim who runs her online store on Instagram and retails halal wear in Ilorin, central Nigerian, told Salaam Gateway.
Nigerian Muslim women combine hijabs with western wear (leather jackets and trousers), traditional Muslim abayas and traditional Nigerian clothes. Some women prefer dark colours, while others play with colours.
In terms of hijab sizes, Trish said women also embrace variety, irrespective of region or marital status. "Some sisters are not married and they wear only maxi sizes, while some married women will go for small sizes," Trish noted.
Turbans, long flowing traditional khimars and looser scarf-based shailah hijabs are common across Nigeria, with the turban style enjoying more popularity among the younger population, Adesegun Aminat, a Lagos-based retailer of fashion accessories for women, told Salaam Gateway.
"The turban has to be the most common type, especially among young ladies these days, when they use the scarf to wrap their heads and doesn't necessarily have to cover their shoulders. I feel that is the most comfortable one among the three," said Aminat, a Muslim who runs her online shop via Instagram.
She said hijab trends in the more Christian-based southern Nigeria also differ from those in the majority-Muslim north. Northern women hardly wear scarves; most times they wear the khimar.
However, southern women were less conservative when it came to hijabs.
"Sometimes they just want to be convenient with what they wear. For someone like me, I will hardly ever put on a khimar – the only time I put it on is when I need to pray."
Nigerian hijabs are both made domestically and imported from Turkey, Bangladesh, Malaysia, Egypt, India and the UAE, said Aminat. With the market and industry becoming increasingly international, diversity is likely to deepen in all Muslim fashion markets.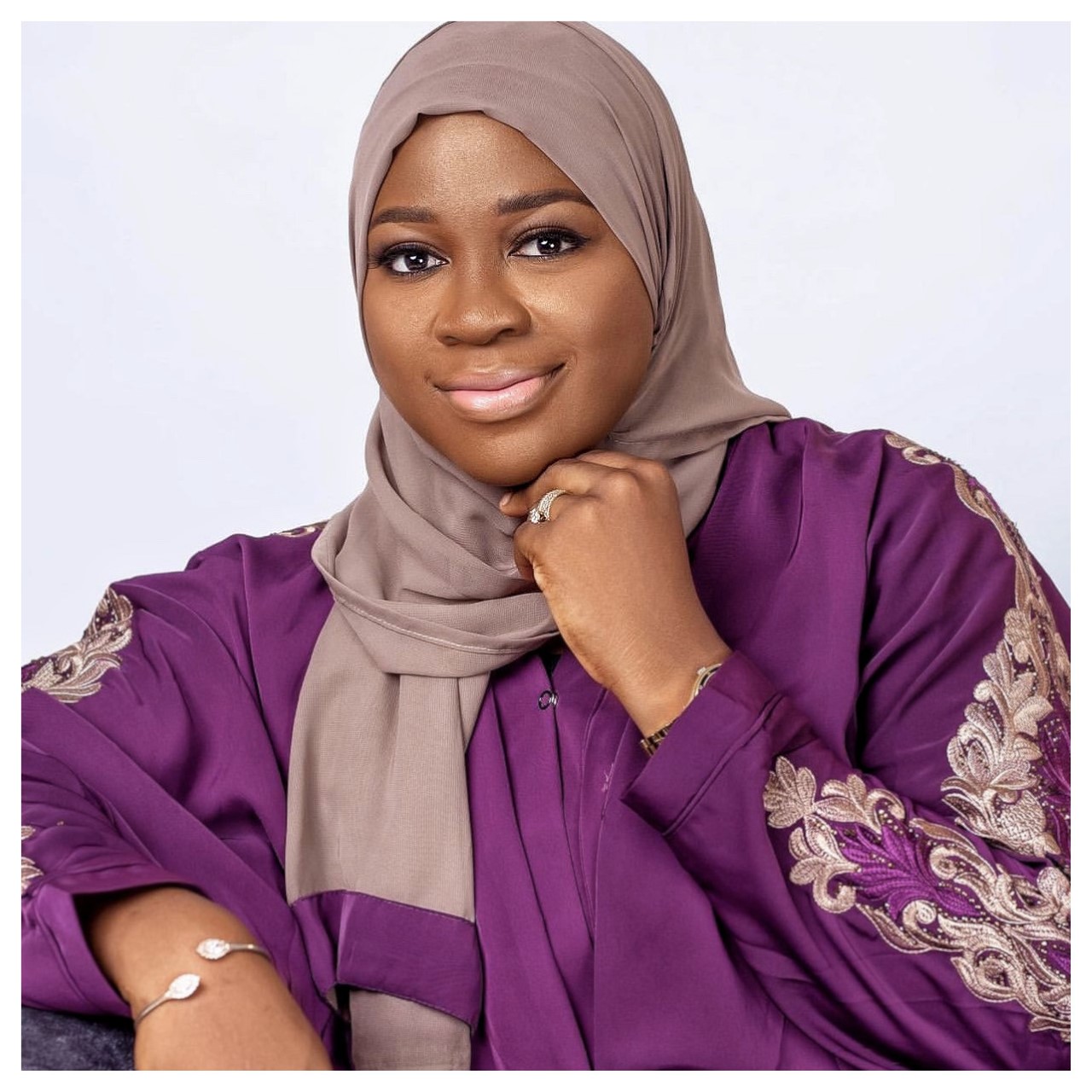 Part of the hijab collection of retailer Mariam Trish (Mariam Trish).
© SalaamGateway.com 2022. All Rights Reserved
---