Helping Indian Muslim women fulfil their dreams
---
Harvard graduate guides young women to enter the workforce and achieve professional development.
Dr. Ruha Shadab is a Harvard graduate in public policy and winner of Harvard's Women Leadership Award. In 2019 she founded the Led By Foundation with the vision to raise the representation of Indian Muslim women in the workforce.
The foundation was developed at Harvard with seed funding from the Social Innovation and Change Initiative at the Harvard Kennedy School but functions in India; a country home to one of the world's largest Muslim populations with 200 million. Half of them are women, but they lack opportunities.
According to Shadab, Indian Muslim women are massively underrepresented in business. Consequently, she is creating opportunities by providing them with real-life skills, a supportive ecosystem and a professional network to showcase their talent globally.
She runs two programmes for Muslim women; the five-month intensive leadership programme Led By Corporate Leaders Fellowship and the year-long Led By Accelerator programme that focuses on professional development.
Salaam Gateway spoke to Shadab about how the foundation is providing guidance and mentorship to young Muslim women.
Salaam Gateway (SG): What is the Led By Foundation and why did you start it?
Ruha Shadab: The Led By Foundation is a leadership incubator for Indian Muslim women to raise their representation in the workforce. These women are practically invisible in the country's workforce, yet there are 70 million educated Muslim women in India. They face the double disadvantage of being female and Muslim.
To flourish you need mentorship and the foundation is particularly providing that opportunity to Muslim women. Data shows they are grossly underrepresented and require targeted intervention. Ultimately it will not only help the community, but also the country. We are creating a community of Indian Muslim women with professional skill sets so they can fulfil their goals.
SG: What challenges have you faced initiating this project?
Shadab: Setting up the right team is key for a start-up, but it is challenging to find the right set of intelligent, motivated and talented people. Alhamdullilah (praise be to God), we now have an incredible team with coaches, mentors and facilitators from across the world.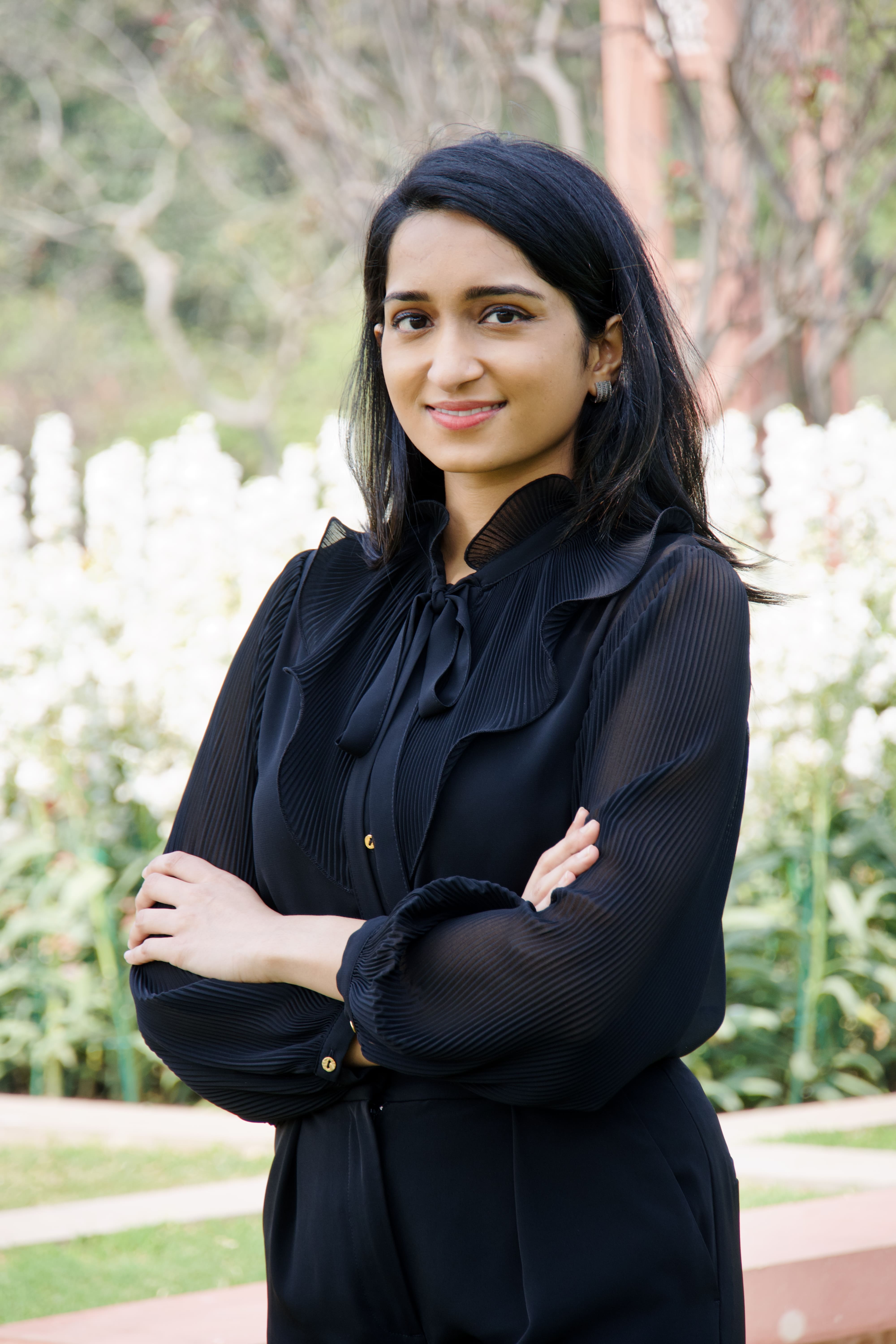 Dr. Ruha Shadab is pushing boundaries (Courtesy: Led By Foundation).
SG: Where do you find Indian Muslim women and how can you improve their situation?
Shadab: Our fellows and participants come from every state and union territory in India. Muslim women have the ambition, aptitude and aspiration and the country needs to provide them with access, agency and avenues to realise their professional dreams and become economically empowered.
Level playing fields for women professionals are fundamental. It is important that we follow a policy providing equal opportunity for everyone. Even the Indian Constitution mandates the prohibition of discrimination on grounds of religion, race, caste, sex or place of birth and demands equal opportunity in matters of public employment. Creating an environment free from discrimination and harassment is essential and there are a few companies helping women in their workforce to flourish.
SG: How has it helped Muslim women fulfil their dreams?
Shadab: We receive multiple messages each week from fellows and participants thanking us for helping them find jobs, receive interviews or get guidance from mentors in their field. This helps catalyse employment and higher education for Muslim women. Our impact report numbers are as follows:
• Average net promoter score – 92
• 44.4% call back rate from recruiters
• Increase in access to powerful networks and mentors by 52%
• Increase in access to financial support by 24%
SG: Do you think more such initiatives are needed for India's conservative community?
Shadab: We need all hands on deck. India's female labour force participation rate has been declining despite a rising percentage of educated women. Despite improved educational access, Muslim women are unable to meaningfully benefit. There is a significant amount of work to be done from within and outside our Muslim community to ensure the 100 million Muslim women in India achieve their career goals.
SG: Do you think the lack of initiatives like yours has hindered Muslim Indian women develop entrepreneurial skills?
Shadab: Organisations like mine are here because there is a need for targeted interventions. The need arises from systemic issues and I hope positive change will encourage others to come forward.
SG: What needs to change so more Muslim women may gain their space?
Shadab: Policymakers, Muslim community leaders, companies and universities must unite with a clear and explicit acceptance of the problem and magnitude of the underrepresentation. Each stakeholder has unique core competencies they can leverage to create an inclusive environment actively supporting Muslim women's education and employment paths. Only a joint effort can bring about change in real terms.
SG: What message do you have for Muslim women?
Shadab: Dream big and think differently to what you have been taught. You may not have the opportunities and money to move forward, but you should look for mentors and supporters to fulfil your dreams.
© SalaamGateway.com 2022. All Rights Reserved
---