How can the halal economy weigh in on the Gaza conflict?
---
The Palestine-Israel conflict that reignited last month has claimed thousands of lives, mostly Palestinian civilians.
The conflict's epicentre is the Gaza strip, a tiny enclave on the Mediterranean's eastern coast, which currently houses more than two million Palestinians. It is a patch of land that has seen unrest for decades, owed at the hands of illegal Israeli occupation.
The clash is restricted to the conflict zone for now, but its economic and social effects could continue to reverberate far and beyond, in the form of mass protests and brand denouncements as well as potential realignment on state levels to discourage the abetment of Israeli hostilities.
The key question, however, remains: How can Muslim-majority countries leverage the halal economy and strategize on national levels to press economic clout?
According to DinarStandard, the Organisation of Islamic Cooperation (OIC) countries import $79 billion worth of halal products from five countries backing Israeli's current hostilities.
India and the USA export $31 billion and $19 billion worth of halal products to OIC member countries respectively, followed by France ($14.4 billion), Germany ($10.65 billion) and the UK ($4.39 billion).
The USA voted against a resolution adopted by the United Nations General Assembly last Friday, calling for an immediate humanitarian truce in Gaza. India, Germany, and the UK abstained from the vote.
What warrants attention is that a whopping 76% of the $79 billion OIC import figure – equivalent to around $60 billion, could easily be sourced from other nations.
The halal foods sector constitutes $52.6 billion - equalling 65.9% - of the replacable $60 billion figure, spelling a plethora of opportunity for Muslim-majority countries producing halal foods.
Rafi-uddin Shikoh, DinarStandard CEO and managing partner, notes that economic leverage is undoubtedly a powerful tool to address grave injustices being committed towards the Palestinian people. However, a strategic response is needed to have a multi-pronged, sustained and significant impact, while specific strategies need to be considered for short-term, medium and long-term impact.
"At a government level, economic sanctions have to be considered in a coordinated, multi-lateral way. Industry associations can also collectively take a stand."
Strategic coordination, trade realignments and capitalizing existing economic agreements within the 57-member OIC body in pursuit of a common cause could exert considerable economic pressure against current hostilities in a sustainable and impactful manner. It could also translate into long-term growth for associated Muslim countries.
OIC is the second largest organization after the United Nations, with its member states spread across four continents.
How much can an economic protest cost?
On a consumer level, waves of impact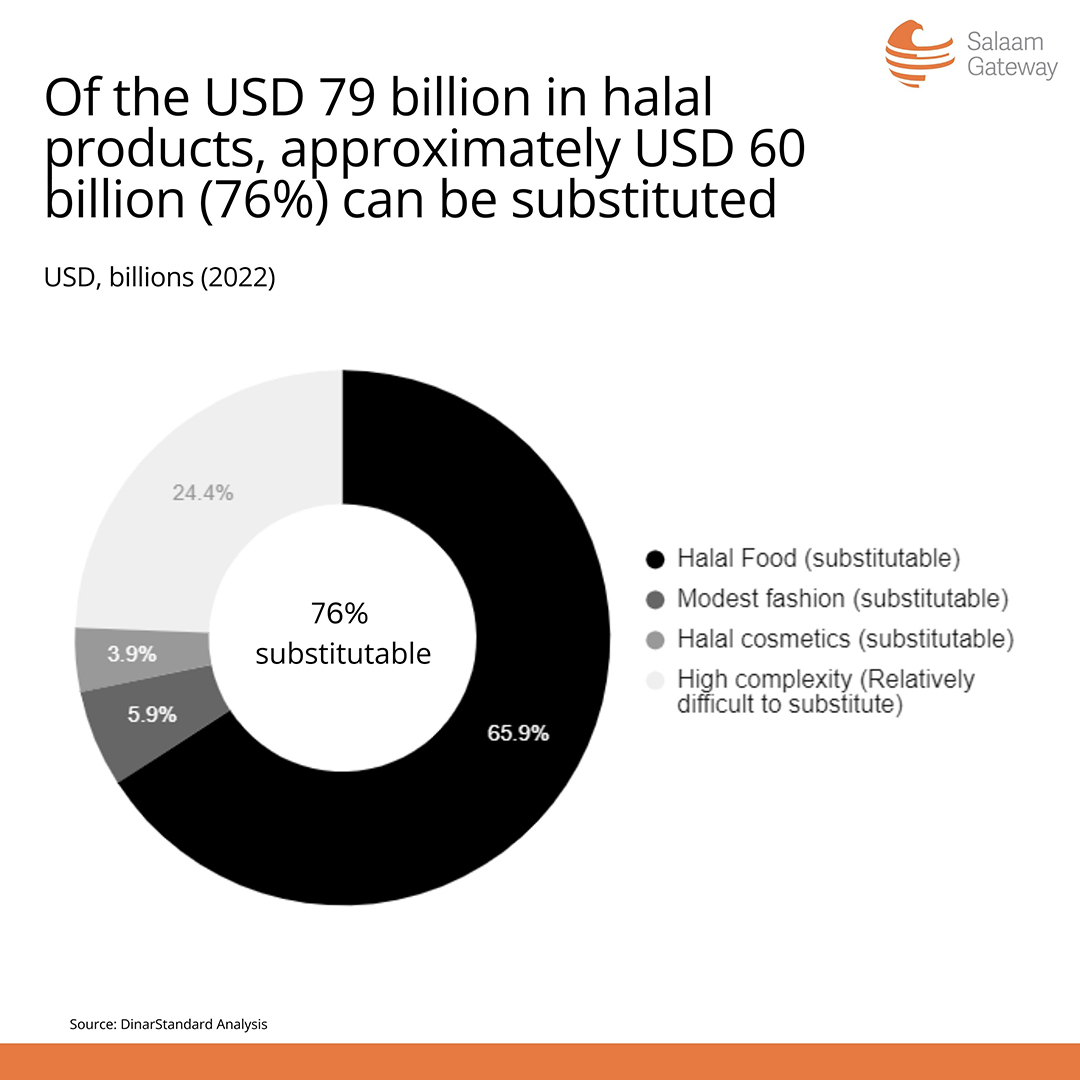 are being felt in terms of shifting customer preferences, brand disengagement and deepening divide over products and companies that have expressed partisan views.
More than 160 corporations have released announcements denouncing Hamas's initial attack, according to a roster of public statements collated by Yale University professor Jeffrey Sonnenfeld.
Meanwhile, several F&B companies have faced heat over their public alignment with Israel during the course of the conflict.
Burger King Israel took to social media platform Instagram to post images of packed food items, with the fast-food joint announcing that its teams were 'working diligently to continue donating thousands of meals to heroes."
McDonald's Israeli franchise too announced free meals for Israeli soldiers, which prompted franchises across the Middle East to distance themselves from their Israeli counterpart, pledging aid and allegiance to Gaza. Starbucks was also caught in the crossfire, as it filed a complaint against the Workers United union for a pro-Palestine post, and issued a clarifying note.
Boycott, Divestment, Sanctions (BDS), a Palestinian-led movement took to social media platform X, formerly Twitter, to inveigh against Western brands such as McDonald's, Domino's, Pizza Hut and Papa Johns.
To what measure will public denouncements and consumer disengagement from powerful brands translate into financial impact remains to be seen, but erstwhile instances of hurt sentiments have proven their economic clout.
In 2014, foreign direct investment (FDI) in Israel dropped by nearly 50% year-on-year, a United Nations Conference on Trade and Development (UNCTAD) report revealed, with one of its authors reportedly attributing the drop to boycotts facing Israel at the time.
In protest of caricatures of Prophet Muhammed (PBUH) published in a Danish newspaper in September 2005, supermarkets across the Gulf had removed Danish products from their shelves. Between February to June 2006, Danish exports to the Middle East whittled down by half, with a $170 million financial blow to the country's businesses.
Muslims, a consumer powerhouse of more than two billion people worldwide, make up around a quarter of the world's population. Voracious in numbers and significant in purchasing power, they have a considerable gravitational pull on the world's brands and products.
"The halal ethical economy's leverage itself is significant. As per DinarStandard's 2022 data, given an annual halal consumer spend of $2.1 trillion with a strong global supply chain, the potential for economic leverage is significant," explains Shikoh.
Meanwhile, consumers also need to have a collective, credible response to realize the potential of their economic purchasing power leverage, he adds. "Organic, social media led campaigns to support positive brands need to be backed by some level of coordination and credible reporting."
Halal brands to take centre stage
While the current conflict calls for solidarity on national, societal, and individual levels, it tacitly ushers in a torrent of opportunity for Muslim entrepreneurs and business owners to launch new or leverage existing F&B, cosmetics and pharma brands that resonate with Muslims (and non-Muslims) on a global scale.
While several successful halal brands do exist, there is no denying the crater of opportunity that awaits to be filled with more businesses and products that can build on the changing tide on consumer preferences.
---