Infographic: State of the Global Islamic Economy 2022
---
DinarStandard's State of the Global Islamic Economy (SGIE) report estimates that global Muslim spending in 2022 is forecasted to grow by 9.1% for the Islamic economy sectors covered in the report, excluding the Islamic finance sector.
All of these sectors, except travel, have returned to pre-pandemic spend levels by the end of 2021. Muslim spend is forecasted to reach $2.8 trillion by 2025 at a four year Cumulative Annual Growth Rate (CAGR) of 7.5%.
Double click on infographic below to download.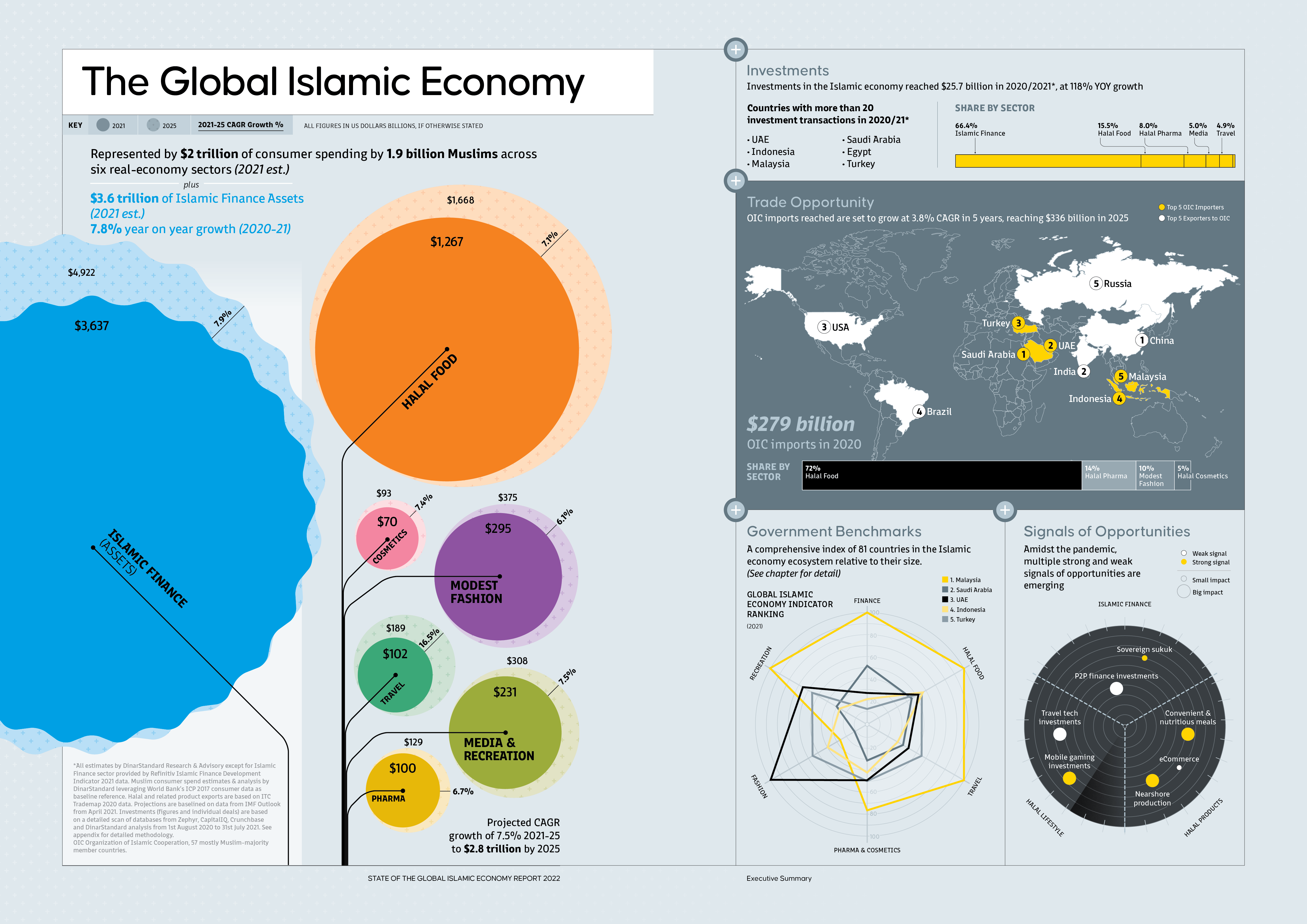 ---