Muslim-led arts initiatives tackling Islamophobia, promoting interfaith harmony among UK children
---
Photo: Khayaal Theatre performing at Farley Hill Priimary School in Luton, UK, on September 8, 2017. Photo supplied by Khayaal Theatre
A record number of anti-Muslim attacks and incidents of abuse were reported in the United Kingdom last year, according to monitoring group Tell Mama in its annual report released in July.
Many were triggered by four incidents between March and June 2017, which a police review said "were the most deadly terrorist attacks on British soil since the 7/7 London tube and bus bombings of July 2005." Three attacks targeting public places in London and Manchester were perpetrated by Muslims who were mostly British, and the fourth was carried out by a non-Muslim Briton on a London mosque.
A year later in April, a three-day festival of culture and ideas dedicated to Muslim communities was held at the British Library in London. In November, a ten-day event will open in Manchester. Both aim to bridge cultures and tackle Islamophobia.
REACHING COMMUNITIES, YOUNG PEOPLE
MFest in London and the Muslim Art and Cultural Festival (MACFest) in Manchester are big multi-day, multi-arts events in the two cities directly affected by last year's four terrorist attacks. Where MFest was held at central London institution The British Library and targeted the general public, the much bigger MACFest will be more widely distributed and also involve museums, galleries, universities and schools.
"The reason why I wanted to [have some events] in schools is because with the rise of extremism, there's been a lot of negative backlash and children suffer in schools if they are Muslims because they get bullied," critically-acclaimed novelist Qaisra Shahraz, who is founder and curator of MACFest, told Salaam Gateway.
The rationale behind this aspect of Shahraz's MACFest programming is backed by data. Tell Mama's report found that 72 percent of the perpetrators of reported anti-Muslim incidents last year were white men, with younger men, including teenagers, being some of the main perpetrators. There's clearly a need to reach young people with issues related to Islam and Muslims.
"I want these [Muslim] children to feel proud of who they are. And for the children who bully them to learn that those are the actions of extremists – the rest of us are normal peace-loving people," said Shahraz, whose community involvement includes being a trustee of Manchester Multi Faith Centre, Vice Chair of Faith Network 4 Manchester and Executive Member of the Muslim Jewish Forum of Greater Manchester. 
MFest and MACFest are not by any means the first focusing on Islam and Muslims in the UK. Shemiza Rashid, a social and cultural entrepreneur working in the interfaith, Asian, and Islam and Muslim creative industries, pointed out smaller community arts and cultural events that have been organised in recent years.
"A lot of Muslim arts organisations across the country are reaching out and working alongside non-Muslim galleries to help make Islam more accessible," said Rashid, who hosts a faith-inspired creative arts and lifestyle show for a community radio station based in Luton, a town just northwest of London.
"Events like the Kinara Festival [in July 2016] by the Love & Etiquette Foundation and Milton Keynes Eid in the Park hosted by Milton Keynes Islamic Arts, Heritage and Culture (MKIAC) have successfully reached out to communities around them to share and bridge an understanding. More festivals are emerging with a similar theme," said Rashid. Kinara Festival was based in East Lancashire in the northwest of England and Milton Keynes is around 70 kilometres north of London.
The impact of such initiatives is tremendous, said Rashid, not only for Muslim children but also for non-Muslims and adults. However, more needs to be done to truly bring Islamic art and literature to a mass audience - more investment and mainstream partners, she said.
"It is vital that creativity in Islam is nurtured to regenerate and recharge the values, and to adapt to new eras and landscapes. Islam is pure in its essence; it's people who change with the times. So it's about making sure we keep that connection thriving," said Rashid.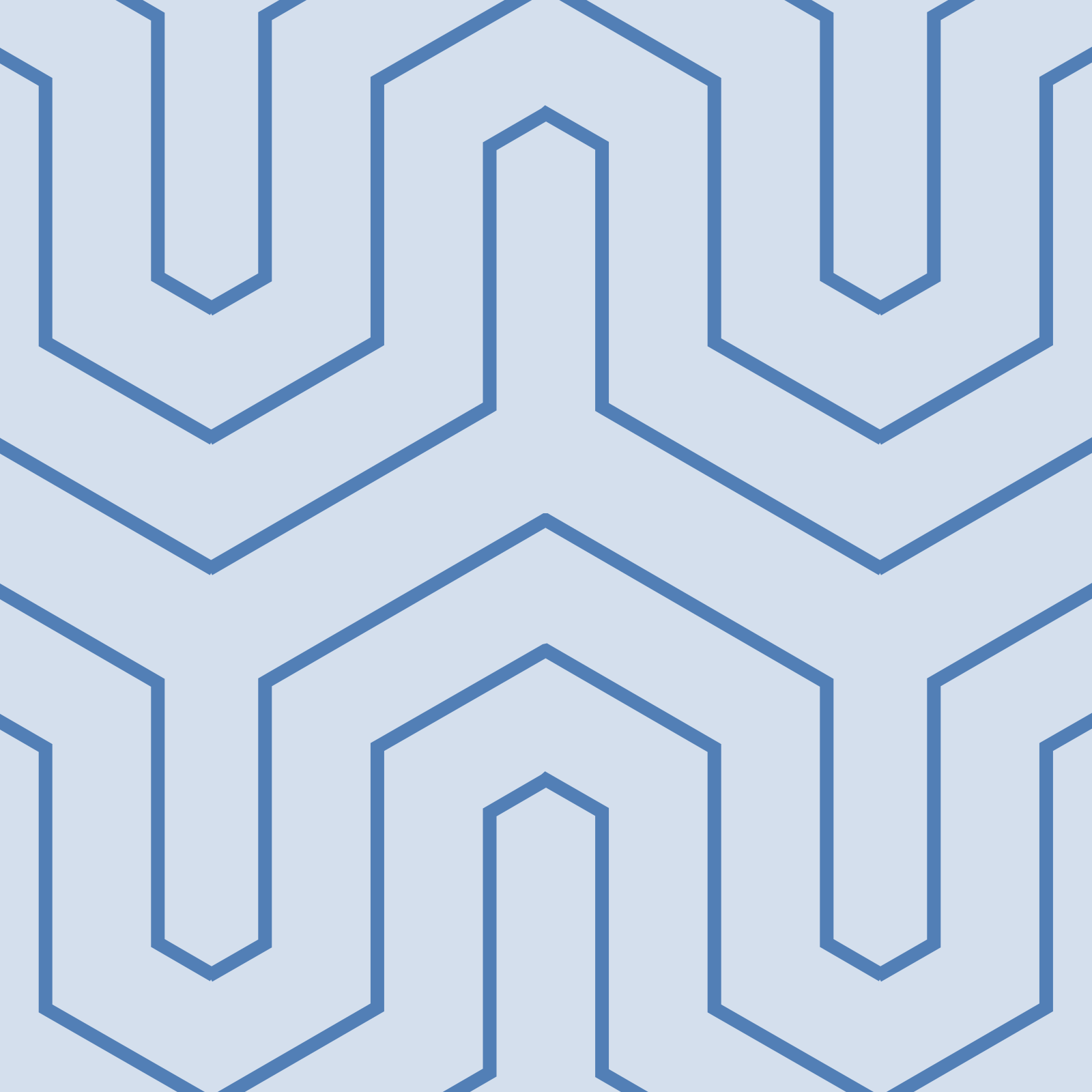 Photo: 'Hats of Faith' partners with charity Penny Appeal on wrokshops that toured schools in the UK. Photo supplied by Shade 7 Publishing 
MAKING CONNECTIONS
One book recently made those connections and caused a ripple effect in bridging cultures and promoting interfaith harmony among children.
Hats of Faith started out as an illustrated children's book that looks at nine different head coverings, including a turban, hijab, a Rastafarian hat, and an African head wrap.
The book has spurred a series of school workshops since its release in August 2017.
"We've teamed up with international charity Penny Appeal to develop a UK-wide school workshop tour," the book's publisher Hajera Memon of Shade 7 Publishing told Salaam Gateway.
"We're hitting the road [with Penny Appeal on a bus] to deliver our hour-long, interactive sessions to curious minds in nurseries, kindergartens and primary schools across the country," she said.
"So far, we've delivered workshops in Scotland, London, Luton, Sheffield, Norwich, Yorkshire and Leeds to name a few, and have more due to take place in the new school year across Manchester, Kent, Birmingham and others."
The educational workshops involve book readings and discussions, as well as an opportunity for children to try on the head coverings. They are developed by Hats of Faith author Medeia Cohan and children's literacy specialist Emily Guille-Marrett.
According to Cohan, it took over a year to determine which head coverings to include and to ensure the factuality of the book's contents. The research led her and Memon to places of worship around the world, from a local Sikh gurdwara, to the Church of Haile Selassie to discuss everything about Rastafarian hats.
"Feedback has been incredible, with children learning lessons of respect and acceptance, and teachers using our materials in their classrooms and integrating them into their lesson plans well beyond the workshops. We've had many schools inviting us back to deliver the same workshop next year," said Memon.
MUSLIM, BRITISH IDENTITY
Recent initiatives like Hats of Faith are creating a ripple effect as participants get to experience a taster of Islam from a non-invasive distance, according to Rashid.
"It's helping build and heal communities. We can walk and live together. It's so important to build a lasting confidence in such testing times for our children to take pride in their identity– to be able to fuse their British Muslim identity comfortably with British values and answer any question that is posed to them," she said.
Many other British Muslims are finding ways to engage children. For example, author Zainab Mian uses Islamic themes in her mainstream children's books, while Chickpea Press uses the 99 names of Allah to connect with young readers. Tiny Mu'mins uses puppetry and song to explore the stories of the prophets, and nasheed artist Khaleel Muhammad breaks down religious stereotypes through his children's book Muslim All-Stars: Helping the Polonskys.
"[W]e are now able to find innovative ways to introduce Islam into our children's lives. We, alongside our children, are learning together. So much knowledge is yet to be sought," said Rashid, who is a mother of six children aged under 15.
'SHARED LAUGHTER'
Other initiatives have been around for much longer. Khayaal Theatre, a two-decade-old Luton-based arts company, promotes interfaith awareness by adapting works of Muslim and non-Muslim literature.
Luqman Ali, Khayaal's artistic director and co-founder, told Salaam Gateway the company's approach to promoting interfaith harmony is twofold. Firstly, it showcases stories of wonder, wisdom and humour from Muslim heritage literature through live performances and workshops in schools, museums and communities. Secondly, it also highlights stories from other faiths, currently Hinduism, Judaism and Christianity, as a way of demonstrating shared heritage or values.
The use of humour is essential in Khayaal's storytelling as it helps bring together people who initially believed they had nothing in common.
"Shared laughter is the lubricant which melts away our fear-based resistances to allow for a fun and enriching encounter. We're finding that our book of Joha stories serves this purpose with children especially, to the extent that it has brought together two school boys, one of whom used to bully the other," Ali told Salaam Gateway.
13th century storyteller Mullah Nasruddin is known as Joha in the Arab world. Khayaal recently contributed to a collection of tales, entitled Riding a Donkey Backwards, about the iconic comic figure variously known as Joha, Afandi and Hodja across a range of Muslim cultures.
This year, the company performed its Joha stories as part of MFest and the Edinburgh International Book Festival. It has also been touring primary schools in the counties of Bedfordshire and Hertfordshire for the second year with a workshop exploring wisdom tales from Hinduism, Judaism, Christianity and Islam.
In late October, Khayaal will be staging performances of tales from Muslim cultures during the opening of the British Museum's newest permanent gallery, Albukhary Foundation Gallery of the Islamic world.
"We believe the flip-side of the negative stereotypes and portrayals of Muslims that are standard fare in Western media, is a sustained and burgeoning interest in alternative perspectives on Islam and Muslims, especially those coming from Muslims themselves," said Ali.
"So alongside the challenges of hostility, suspicion and reservation generated by lurid headlines, there are huge opportunities that we strive to seize in order to balance the equation."
(Reporting by Heba Hashem; Editing by Emmy Abdul Alim emmy.alim@thomsonreuters.com)
Our Standards: The Thomson Reuters Trust Principles
© SalaamGateway.com 2018 All Rights Reserved
---