New collaborations to tap into luxury and under-30 modest fashion segments
---
Global online fashion retailers to launch new modest fashion collections focusing on sustainability and aimed at Middle Eastern markets.
Dubai: British-Portuguese online luxury fashion retailer Farfetch and London-based boutique Browns are set to launch one of the largest modest fashion collections this spring, specifically designed with the Middle Eastern market in mind.
The collaboration brings an assortment of 35 modest fashion capsule collections to the market with the 182-piece collection spanning women's' wear, men's wear, kids' wear, and fine jewellery. It will launch throughout April and May in time for Ramadan and Eid.
The curation features a mix of established and emerging designers including 16Arlington (UK), L'Afshar (United Arab Emirates – UAE), Marine Serre (France), Nanushka (Hungary), Anouki (Georgia) and Taller Marmo (UAE).
The collection's campaign is a "celebration of modesty, showcasing its many interpretations, as represented in the breadth of this exclusive edit," Farfetch said in a statement.
The campaign was shot in the UAE, one of the top five modest-fashion exporters to the Organisation of Islamic Cooperation (OIC) region, according to the State of the Global Islamic Economy (SGIE) Report 2022.
This is not the first time Farfetch has launched a Ramadan collection. In April 2021 the luxury fashion marketplace, which sells products from over 2,000 brands, launched a capsule collection for Ramadan in collaboration with 30 designers.
Modest fashion continues to grow in popularity with new mainstream offerings and expansions across non-Muslim countries. The SGIE Report 2022 valued the global modest fashion industry at$295 billion and expects it to grow at a 6.1% four-year compound average growth rate (CAGR) to reach $375 billion by 2025.
The largest markets for modest fashion include Iran, Turkey and Saudi Arabia with strong growth predicted for countries such as Indonesia and Pakistan.
In addition to providing ample opportunities for luxury brands, the modest fashion industry offers unexplored niche market segments such as modest clothing aimed at the younger generation. Modestwist, a UK based online retailer that provides trend-driven and affordable modest clothing to Muslim millennials, is one of the few brands catering to this niche segment.
The company launched in September 2021 and was named by the Alibaba Entrepreneurs Fund as a Top 36 Fashion Startup.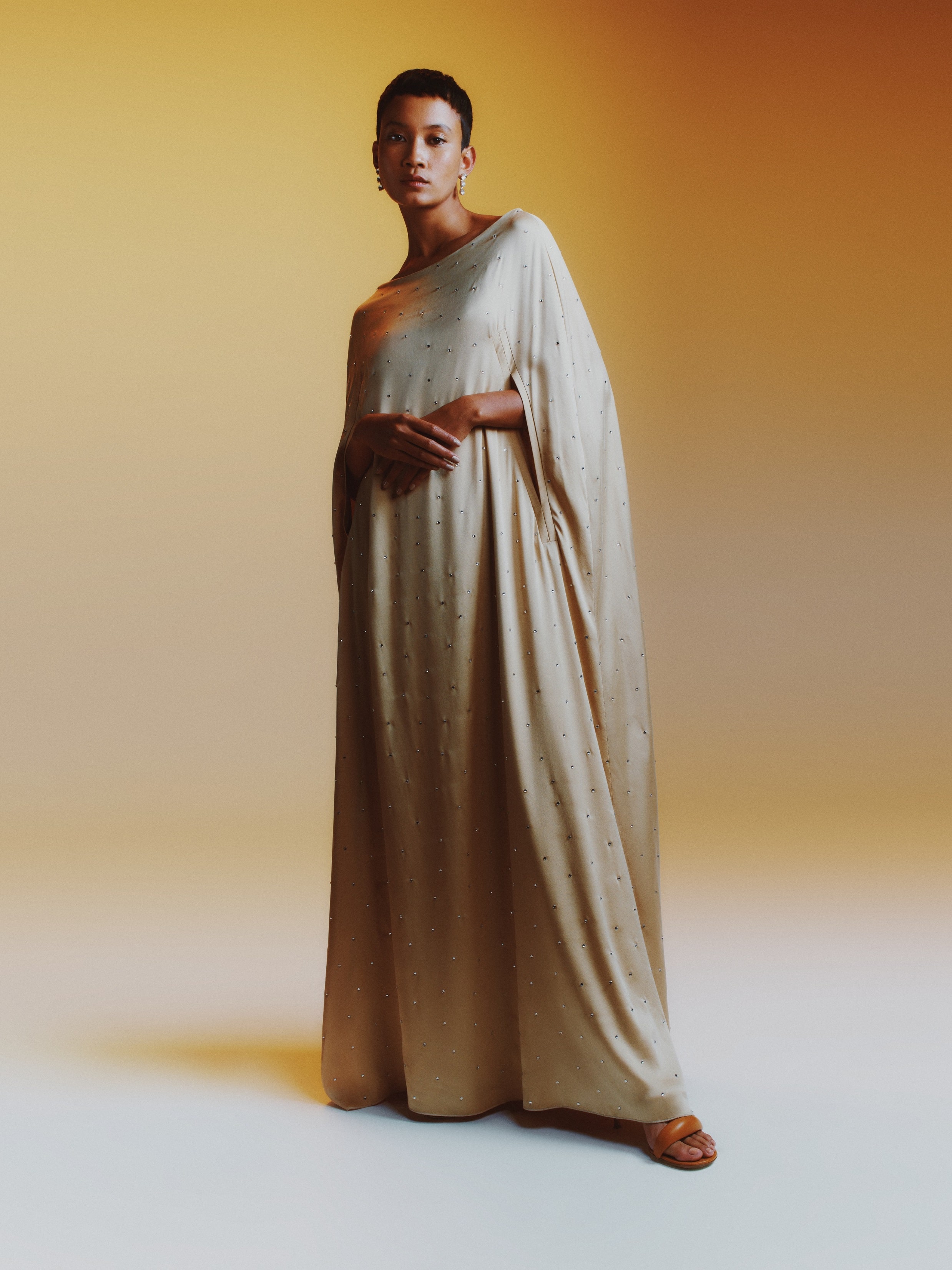 Designs by Tbilisi-based Anouki feature in Farfetch-Browns' modest fashion collection campaign (Courtesy: Farfetch).
One of the latest global brands to expand into the modest fashion segment is Boohoo. The British online fashion retailer, aimed at 16- to 30-year-olds, announced in February it was launching a modest fashion line designed by Sameera Mohmed.
The final-year fashion design student won a national competition launched by Boohoo and Graduate Fashion Week to find upcoming talents to design a more sustainable commercial range for the retailer. Participants were tasked with designing four complete outfits with the winner having their collection sold on boohoo.com and receiving a £3,000 ($3900) cash prize.
Sameera's collection featured coordinated suits and tracksuits, modest swimwear, satin dresses and oversized poplin dresses, and uses recycled polyester, linen and nylon.
Based on her winning designs, the 20-year-old will work with Boohoo designers to develop a spring/summer range to be launched in London this June.
"The concept for my collection is to create a diverse, more sustainable and modest collection catering to all women of different races and beliefs," Sameera said in an interview with Boohoo.
The collection will complement Boohoo's existing modest fashion offering that includes around 60 affordable options ranging from maxi-dresses and long-sleeve tops, to jumpsuits and coats.
© SalaamGateway.com 2022. All Rights Reserved
---