Nigerian e-commerce start-up TradeDepot raises $10 mln, a boost for its majority female entrepreneurs
---
Iya Wale's neighborhood retail shop in Lagos is one of Nigeria's 41.5 million micro, small and medium enterprises (MSMEs).
Wale used to travel to the market, two hours away, twice a week to refill the shop's stock. Her business was barely breaking even, and there was no real growth in the 15 years she's been running it.
Then, with the click of a button, everything changed: Wale's net margin almost doubled, she employed three people and she now has time on the weekends to help out in her community.
"For the first time, I no longer feel like I am invisible. Now I feel like my shop matters," she said.
SECRET TO SUCCESS
Wale's secret to success is simple. She signed up with TradeDepot, a four-year-old B2B consumer goods e-commerce start-up.
Leveraging the platform economy, TradeDepot currently helps over 40,000 Nigerian micro-retailers access fair prices and discounts, and provides real-time integration between back offices, inventory systems, and stocks held by third-party logistics providers and in-distributor warehouses.
"By aggregating orders through a digital platform and connecting these retailers directly to distributors and manufacturers, TradeDepot is effectively lowering the cost of commodities sold on the platform," Eme Essien Lore told Salaam Gateway.
"Additional value is realized by creating a more efficient and transparent value chain," the International Finance Corporation's (IFC) Nigeria Country Manager added.
In July, TradeDepot raised $10 million in a pre-Series B funding round led by venture capital firm Partech, IFC, Women Entrepreneurs Finance Initiative (We-Fi), and MSA Capital.
"We're not just proud about the money raised, but of the partners we were able to bring on board," TradeDepot co-founder and CEO Onyekachi Izukanne told Salaam Gateway.
Izukanne said the funds would finance the expansion across and beyond Nigeria, the roll-out of financial services, including credit facilities, and the addition of pharmaceuticals as a new product vertical.
According to Izukanne, the company has been growing 300% year-on-year for the past two years.
"We see a massive opportunity for digital supply chain companies such as TradeDepot to disrupt Africa's retail space, which is dominated by informal operators," Lore said about IFC's motivation to invest in the firm.
"TradeDepot helps empower more women economically given they are the majority of informal retailers in Africa," she added.
Izukanne confirms the assertion. "More than 75% of the retailers on our platform are female entrepreneurs."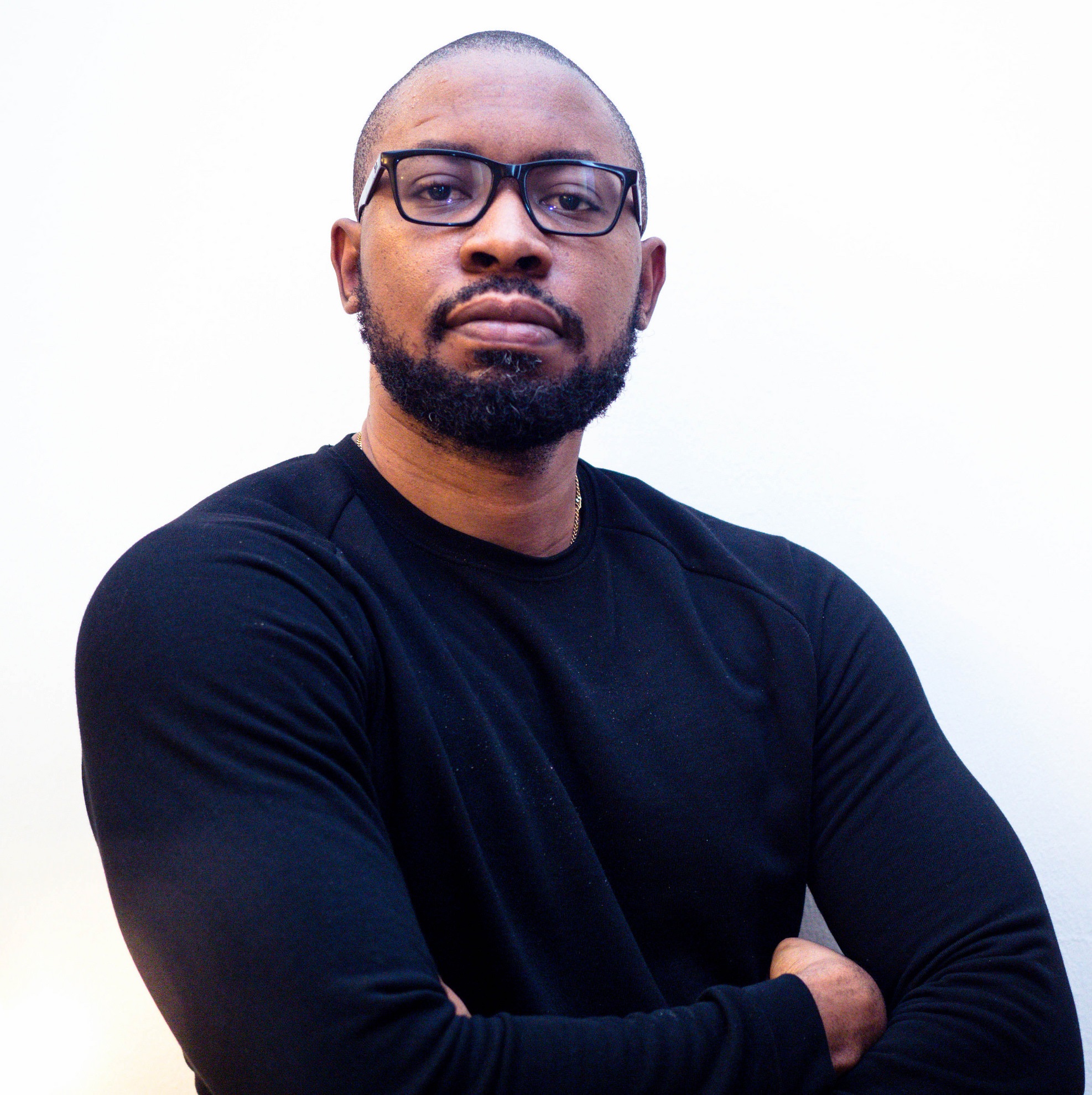 Photo: TradeDepot co-founder and CEO Onyekachi Izukanne. Photo: TradeDepot
EMPOWERING WOMEN
Nigeria's MSME enterprises, of which 99.8% are micro in size, are typically sole ownership, and family-run businesses.
They account for 86.1% of the national workforce, employing, on average, 1.37 persons per entity, according to a survey conducted by the Nigerian Bureau of Statistics (NBS) and the Small and Medium Enterprise Development Agency of Nigeria in 2017.
"In the FMCG sector, female distributors are vital to sales, often reaching unserved or underserved last-mile consumer markets," We-Fi programme manager Hanh Nam Nguyen told Salaam Gateway.
"However, these women-owned and led businesses often don't get access to the financing and infrastructure they need."
Worldwide, financial institutions underserve 70% of women-led small and medium-sized enterprises, contributing to a $1.5 trillion financing gap, the We-Fi 2019 annual report reveals.
"Investing in TradeDepot is an opportunity for We-Fi and IFC, as an implementing partner of We-Fi, to catalyze more private capital for women entrepreneurs in retail businesses in Nigeria," Nguyen added.
It's an area worth focusing on as only 7% of private equity and venture capital are invested in women-led businesses, according to We-Fi.
"IFC's $0.9 million investment, alongside We-Fi's $0.9 million co-investment will incentivize TradeDepot to support women-led distributors and retailers on its digital retail distribution platform," said Nguyen.
EXPANSION TO FINANCIAL SERVICES
Although Nigeria has made some strides in modernizing its financial system, the banking industry remains dominant, with 80% of total financial sector assets. Lending to the private sector in 2018 was low, at about 12% of GDP, the African Development Bank (AfDB) disclosed.
Severely limited access to credit is especially evident among the SMEs, estimated at 1% of total banking sector loans, primarily due to high-risk perception by financial intermediaries, states the AfDB's country strategy paper 2020-2024.
"TradeDepot focuses on building credit lines based on the data collected through the client's transaction history," Izukanne explained.
"The data tells us that these are relatively strong businesses. By providing the right lending structure, we can help them grow significantly."
"Small working capital loans of 14 days to two months will allow them to buy more, access higher margins and increase turnover," Izukanne said, adding the current payment terms are mostly cash at delivery.
"Our risk is to get the credit analysis model right," he explained. "We have to make sure we have the right data points, allowing us to model effectively and create borrower profiles to know who we'd be lending to."
"We'll be rolling out and driving the digital lending service off our platform; we've been working on building it the past six months," Izukanne said.
TradeDepot is also looking into collaborations with fintech companies that have complementary offerings.
TIMELY INVESTMENT
The investment TradeDepot received could not have come at a more opportune time.
Nigeria is on its way to becoming the world's fourth most populous country, with number of residents growing to 392 million in 2050, according to the CIA's world factbook. In 2018 when the population was around 196 million, the culturally-diverse nation recorded a Muslim population of 53.5%.
Nigeria's 2020 real GDP growth was expected to be 2.9%, and an AfDB estimate projected it to increase to 3.3% in 2021.
However, the outbreak of the COVID-19 pandemic and the decline in oil prices put this projection in jeopardy.
This week the Nigerian Economic Summit Group said the country's economy is likely to shrink by 5.2% this year, after growth slowed to 1.9% year-on-year for January to June.
According to the U.S. Energy Information Administration database, the Organization of the Petroleum Exporting Countries (OPEC) member ranks among the world's top 15 oil-producing countries. The exported petroleum was worth $45.1 billion in 2019, OPEC says on its website.
The AfDB Country strategy 2020-2024, updated in May, reveals that due to the lower oil export revenues, the government cut capital and non-essential recurrent expenditure pegged at about 20%. The borrowing plan of $22 billion for infrastructure development has also been suspended.
"This [investment] support is critical more than ever," We-Fi's Nguyen said. "WSME are disproportionately disadvantaged by COVID-19, and this timely intervention will assist women entrepreneurs in the retail sector to stay in business in Nigeria."
(Reporting by Petra Loho; Editing by Emmy Abdul Alim emmy.abdulalim@salaamgateway.com)
© SalaamGateway.com 2020 All Rights Reserved
---