Q&A with IRCICA: Preserving Islamic history, art and culture for the next generations
---
Salaam Gateway spoke with Dr. Sadik Unay, Acting Head of Research and Publications at Research Centre for Islamic History, Art and Culture (IRCICA), about how the Istanbul-based organisation contributes to preserving and promoting the beauty of Islam.
Established in 1980 as the first subsidiary of the Organisation of Islamic Cooperation (OIC), the IRCICA's scope covers diverse activities ranging from preserving Islamic architectural and cultural heritage to organising one of the world's most important international calligraphy competitions.
Salaam Gateway (SG): What is IRCICA and how would you define your scope of work?
Dr. Sadik Unay: IRCICA is part of the network of institutions under the OIC. Turkey proposed its formation during the 9th Council of OIC Foreign Ministers and the initiative was granted approval by 57 Muslim countries. Our official mandate covers research and activities concentrating on Islamic history, civilisation, arts and culture and our institutional remit has determined five main areas: studies on the Holy Qu'ran; Islamic history and civilisation; Islamic calligraphy and arts; organising conferences and workshops on other Islamic arts including illumination and handicrafts; and Islamic architecture.
We have a research programme focusing on international scholarly studies of the Holy Qu'ran that involves some of its earliest copies and organising critical editions. The centre conducts research comparing copies found in different geographical areas including central, south and east Asia and the Arab world to demonstrate the originality of the main text was preserved throughout history.
Islamic history and civilisation is the broad area under which the centre organises regional conferences in south, east and central Asia; Middle East and North Africa; west, east, central and south Africa; the Balkans and Caucasia. We recently started research programmes focusing on Muslim communities and Islamic heritage in Latin America and the Caribbean.
The goal is to preserve the cultural heritage of Muslim communities while highlighting social interactions, arts and architectural legacies. Each conference has a specific theme and we publish the proceedings as reference books.
Calligraphy is one of the centre's strongest points and we organise academic events, workshops and competitions on Islamic calligraphy – including an international Islamic calligraphy competition every three years deemed one of the world's best.
We receive hundreds of entries in different calligraphy styles with an international jury of renowned calligraphy masters deciding on the award-winning works. Substantial awards are given and their catalogue published afterwards.
The conferences and workshops on other Islamic arts, as well as festivals and exhibitions, are typically organised in collaboration with universities, public institutions and ministries in various OIC countries. The work includes illumination and handicrafts ranging from carpentry to masonry and leatherwork.
The broad area of Islamic architecture covers preserving architectural monuments; training architects and city planners and publishing work on the history of Islamic architectural heritage. In this context we have concluded various projects in collaboration with the United Nations Educational, Scientific and Cultural Organisation (UNESCO) and other UN agencies.
In Aleppo we completed a project for restoration plans for the main elements of Islamic architectural heritage damaged by the Syrian Civil War. Once peace is restored, they will have a blueprint for restoring these monuments with the help of architects, experts and scholars.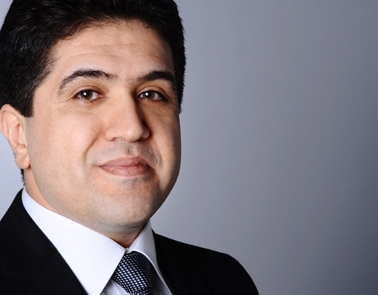 Dr. Sadik Unay, Acting Head of IRCICA (Courtesy: IRCICA)
SG: Do you only work with governments or also the private sector?
Unay: We usually work through ministries of culture, ministries of foreign affairs and ministries of education in addition to universities, research centres and museums supported by the governments in the OIC. As our budget is predominantly comes from the financial contributions of member states, we take their requests and priority projects into account.
Given IRCICA is the OIC's cultural subsidiary and, as an inter-governmental institution, all activities and projects proceed through legitimate governmental channels. If the centre works with a non-governmental organisation (NGO) or another scholarly institution focusing on preserving cultural or architectural heritage, the institution must be accredited by the relevant government at the OIC. This is our main principle in choosing our global academic and cultural partners.
SG: Where are you mostly active?
Unay: IRCICA activities cover a wide geographical scope. We mainly organise activities in OIC member states, but some of the projects, conferences and activities are directed towards countries with sizeable Muslim minorities including the Balkans and eastern Africa. As the centre follows a community and heritage-based approach, we realise different events and projects to preserve Islamic cultural heritage in non-OIC countries. The locations are determined in line with the intensity of Islamic cultural and architectural heritage.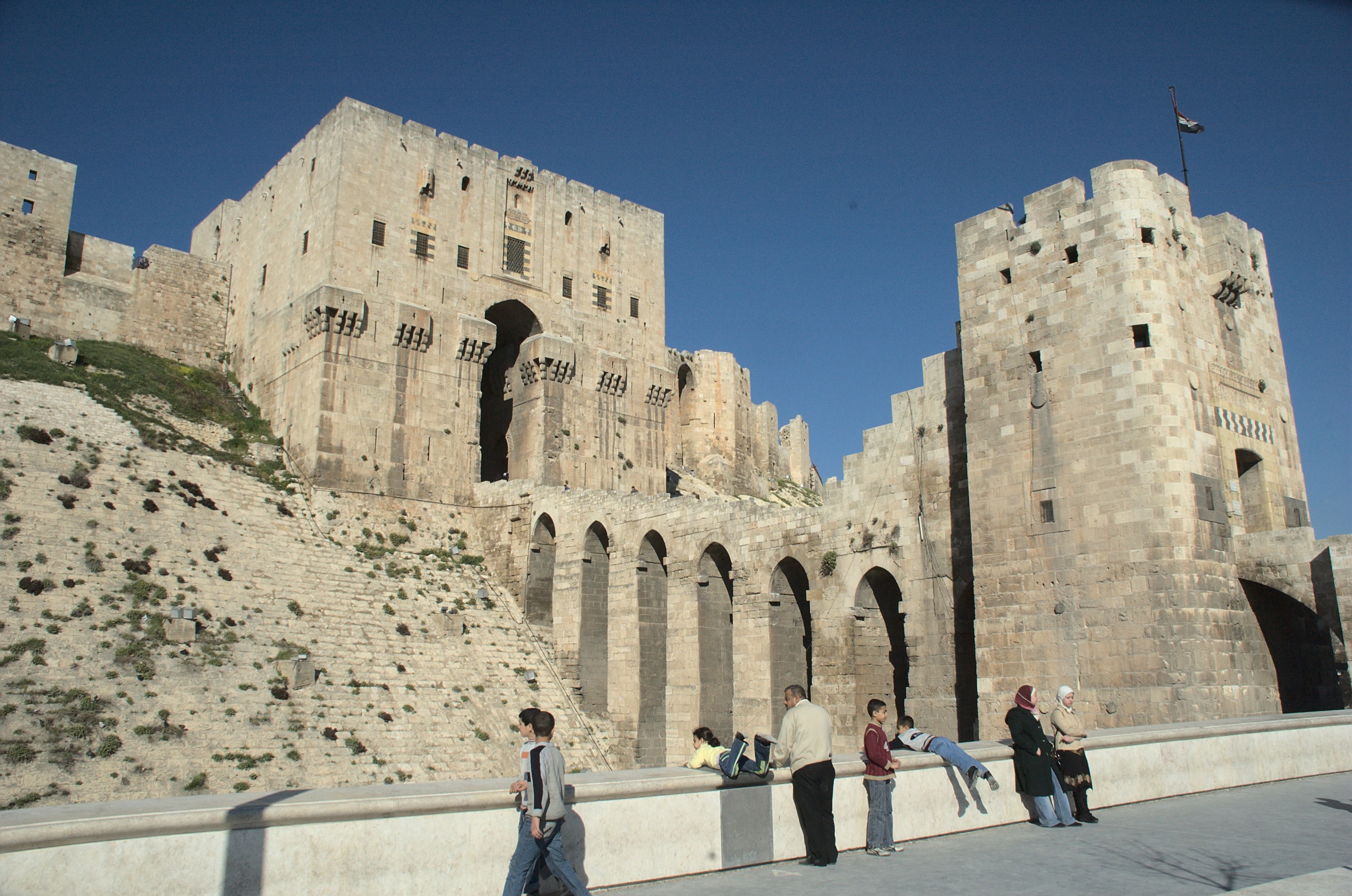 Aleppo, Syria in 2008. The old city was significantly damaged during the conflict (Paul Cochrane).
SG: Please expand on activities relating to preserving and restoring Islamic cultural and architectural heritage.
Unay: The Aleppo, Syria project focused on the architectural heritage in war-torn and conflict zones. Yet the centre contributes to various preservation and restoration projects on the main elements of Islamic cultural and architectural heritage. Our scholars and technical experts provide the expertise to the relevant governments and, if suitable restoration budgets are available, projects are realised.
Our architectural department has extensive historical expertise and been active for decades. A major restoration project was in Bosnia and Herzegovina where an IRCICA-led consortium restored the famous Stari Most or Mostar Bridge after the Bosnian War. Although Bosnia is not formally an OIC member state, the old bridge was a symbolic monument for the Muslim world and the project was well received.
There are also projects planned for the Islamic architectural heritage in Azad Kashmir and the Karabakh region in Azerbaijan that was rescued from occupation. The teams will produce documentary evidence on the cultural and architectural heritage from these regions. There are also restoration projects planned for Africa including historical mosques in Chad.
Our centre supports a book hospital in Bamako, Mali, focusing on preserving and protecting the earliest Qur'anic manuscripts in the region.
The architectural department provides training programmes to city planners and architects. We organise summer and winter schools where groups visit the main sites of Islamic architectural heritage and active restoration sites in different countries with those details on the IRCICA website.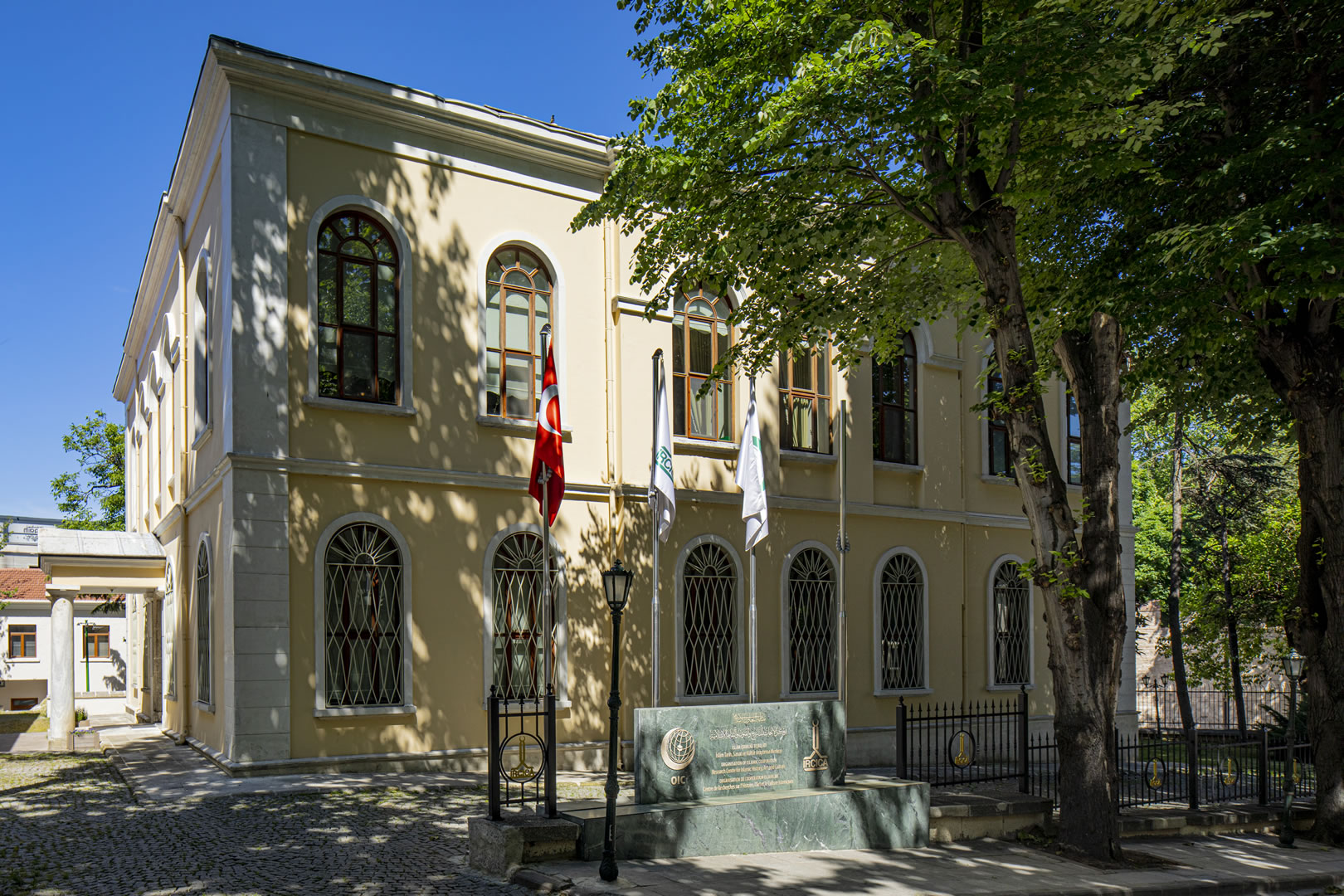 IRCICA's headquarters in Istanbul, Turkey (Courtesy: IRCICA).
SG: What challenges do you face with initiating these projects?
Unay: These are varied given our geographical scope. First are the diplomatic obstacles due to non-receptive attitudes from some non-OIC member states as we reach out to their Muslim communities. Hence, we occasionally invite scholars and artists from the Muslim-minority communities to join our activities.
There are also financial constraints on implementing substantive international projects. We attempt to overcome this hurdle by economising expenditure and following flexible working methods through small project groups. The IRCICA management works professionally to effectively use available funding and realise cultural projects.
SG: Do you have a list of the Islamic cultural and architectural heritage sites on which you have worked?
Unay: IRCICA manages the Prince Sultan Ibn Salman Islamic Architectural Heritage Database jointly supported by IRCICA and Al-Turath Foundation in Saudi Arabia under the Patronage of HRH Prince Sultan Ibn Salman Ibn Abdulaziz, Founding President of the Saudi Commission for Tourism and National Heritage.
The database reflects the main elements of Islamic heritage and architectural sites globally with pictures and plans and the information is constantly updated. The IRCICA library also has more than 70,000 books, thousands of historical photographs from the Yıldız Archive of the Ottoman Palace and hundreds of historical maps. The Farabi Digital Library also has several digitised manuscripts.
The Yıldız Historical Photograph Archive includes thousands of historical photographs taken in the late 19th and early 20th centuries in different parts of the Muslim world. These photographs are accessible via the library website in low resolution so visitors can see how Mecca, Medina, Al Quds (Jerusalem) and other Islamic cities looked previously.
The official IRCICA website as well as all social media accounts are managed in Arabic, English and French, the OIC's official languages. We are systematically working to improve the centre's public visibility in OIC countries and beyond through modern technology.
© SalaamGateway.com 2022. All Rights Reserved
---