Saudi Arabia opens haj registration for local residents
---
Saudi Arabia's ministry of haj and umrah will open on Sunday (June 13) electronic registration for residents in the country who want to perform the pilgrimage.
In the first phase for those wishing to register for Hajj, the electronic portal will be available starting from Sunday, 13 June 2021, at 1:00 PM until Wednesday, 23 June 2021, at 10:00 PM. (Registration is open through the whole period and no priority for early registration)

— Ministry of Hajj and Umrah (@MoHU_En) June 12, 2021
The ministry on Saturday announced that the Kingdom is barring foreign pilgrims from the haj, citing COVID-19 concerns. This is the second year in a row that Saudi Arabia has kept its borders closed to foreign pilgrims amid the ongoing coronavirus pandemic.
This year's haj that starts around July 18 will be open to 60,000 local residents of all nationalities. Registration starts at 1pm local time on Sunday and closes on Wednesday (June 23) at 10pm.
Pilgrims must be between the ages of 18 and 65 with no chronic illnesses and they must have received at least one dose of the vaccination against COVID-19.
Ministry of Hajj and Umrah: The health condition of those wishing to perform Hajj for this year must be: immune, or immune by the first dose and completed 14 days after taking the dose, or immune by recovery

— Ministry of Hajj and Umrah (@MoHU_En) June 12, 2021
Booking and purchasing of haj packages will start on Friday (June 25) at 1pm local time, said the ministry on its official Twitter account.
Last year, Saudi authorities opened the haj to around 1,000 local pilgrims.
In 2019, the last year before the COVID-19 pandemic disrupted the pilgrimage, 2.49 pilgrims performed the haj, 1.86 million of whom came from outside Saudi Arabia.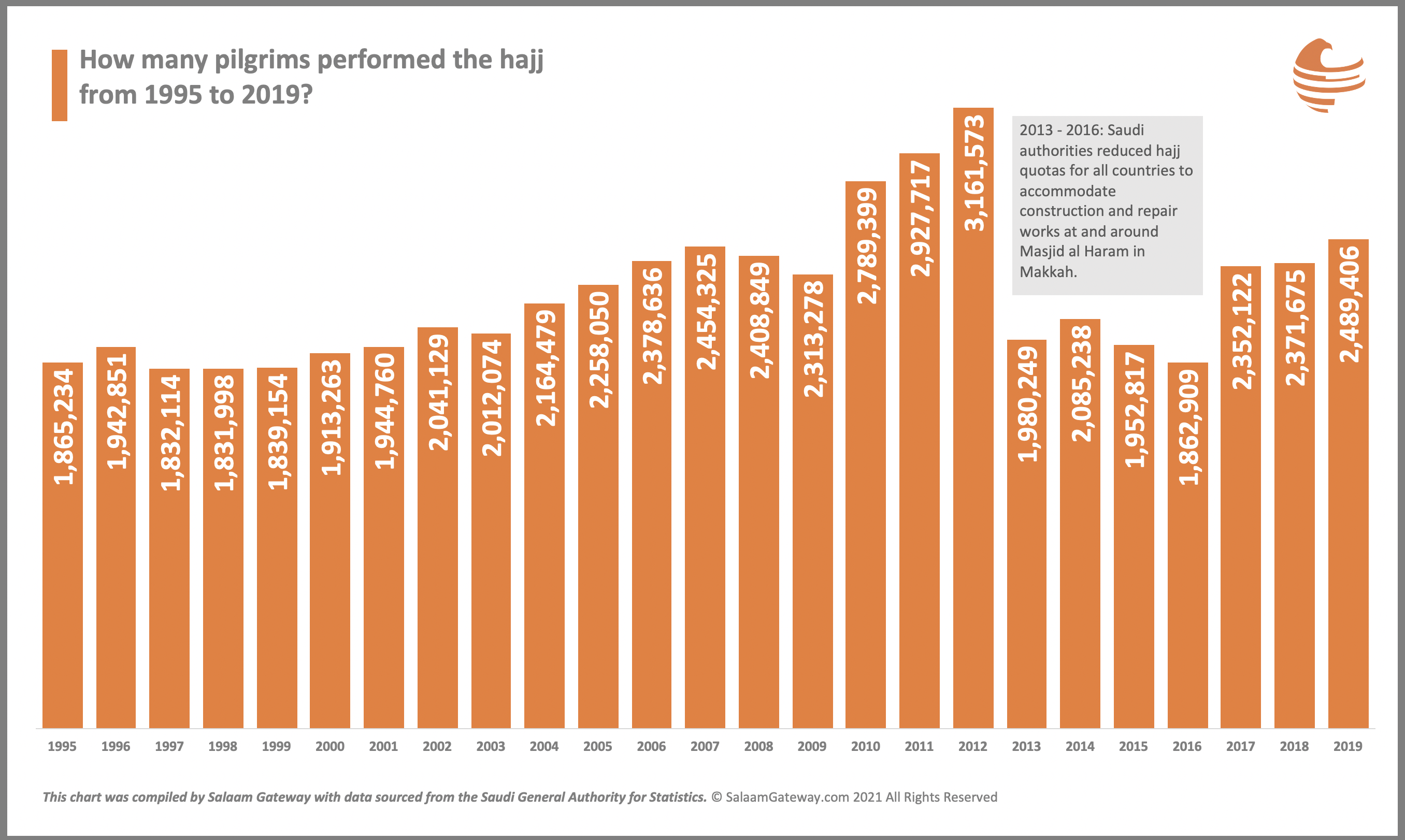 © SalaamGateway.com 2021 All Rights Reserved
---