Saudi restaurant operator Development Works Food Co. posts 6 mln riyals loss for first-half
---
Development Works Food Co. posted 6.015 million riyals ($1.6 million) in losses for the first six months of the year.
The company made a profit of 3.7 million riyals for the same period in 2019.
It reported a 31% drop in sales to 48.681 million riyals compared to 70.691 million riyals during the same period last year, according to a bourse filing on Tuesday (September 8).
Development Works Food Co. attributes this drop to operational limitations due to COVID-19 restrictions when it was forced to close its foodservice branches and was limited to only deliveries.
Saudi Arabian authorities imposed various levels of curfews and lockdowns throughout the country from around March 23 to June 21.
Development Works Food Co. is behind restaurants and cafes Quiznos Sub, Mishwar, Bait Al Katakit, Juice Time, and Mahboob in Saudi Arabia.
RELATED: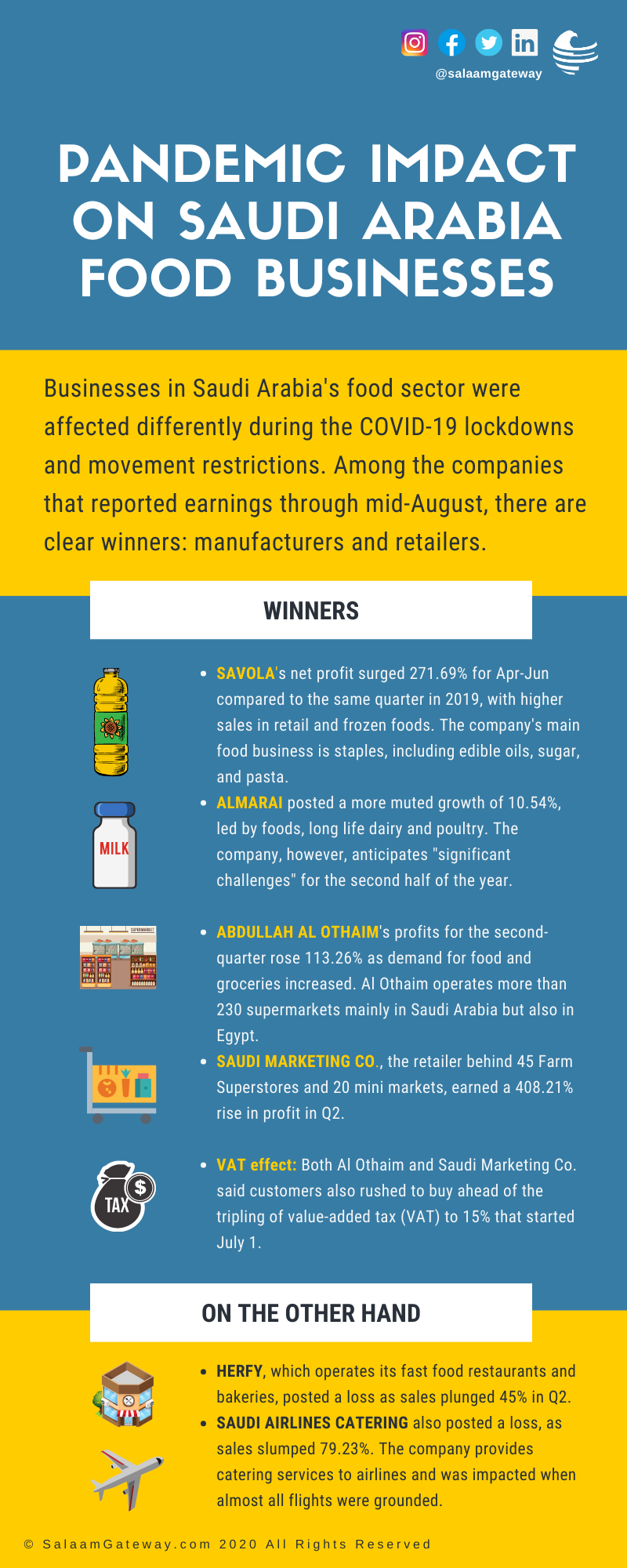 © SalaamGateway.com 2020 All Rights Reserved
---