Saudi wealth fund commits $3 billion to build mountain resort
---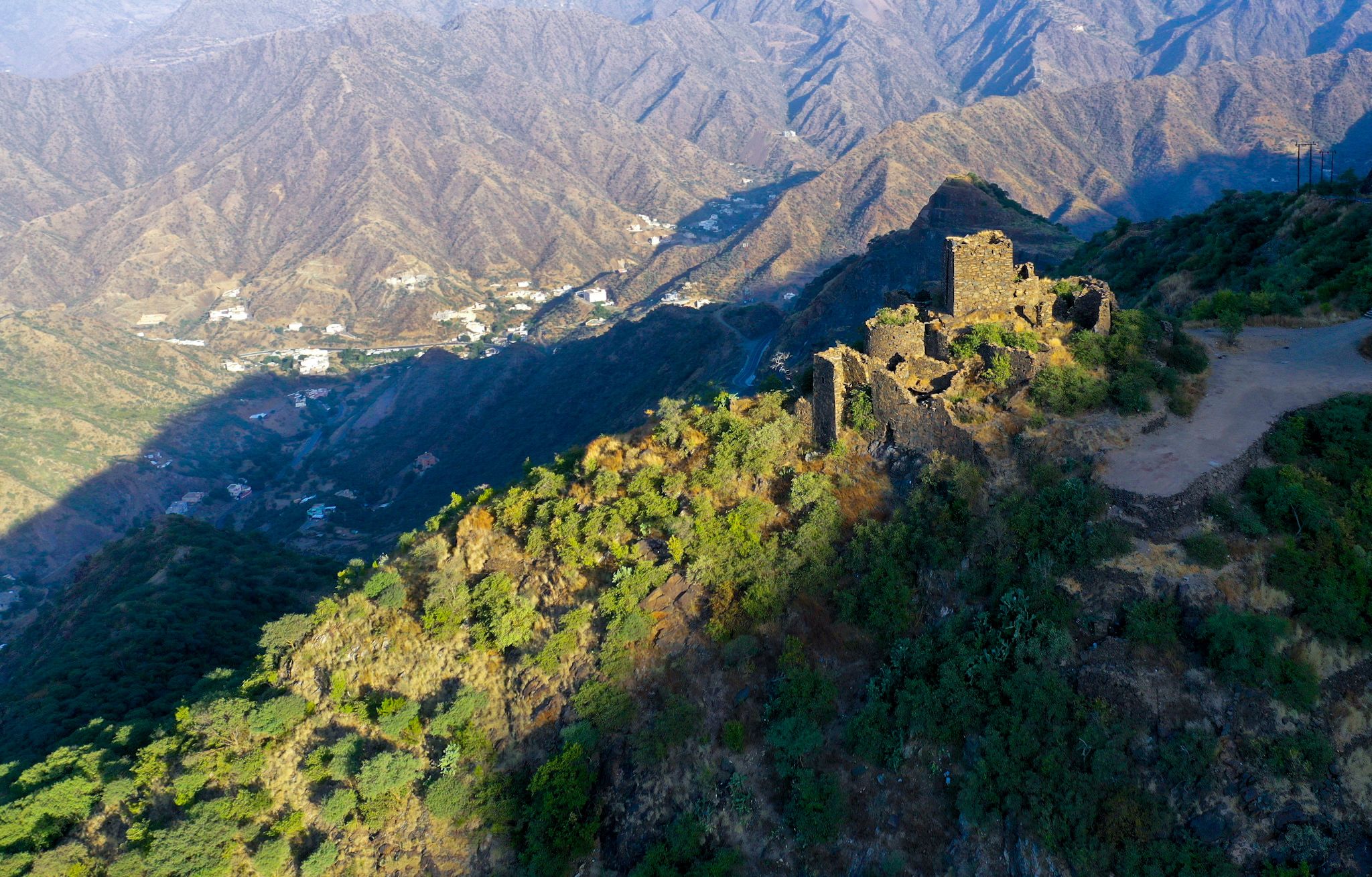 Photo via Bloomberg
Published 24 Feb,2021 via Bloomberg Markets - Saudi Arabia's sovereign wealth fund will invest almost $3 billion on a tourism project in a mountainous region near the kingdom's border with Yemen.
The Public Investment Fund will provide 11 billion riyals to Soudah Development Co., which will build 2,700 hotel rooms and 1,300 homes in an area that includes Al-Soudah, the tallest peak in Saudi Arabia, according to Husameddin AlMadani, Soudah's chief executive officer.
The kingdom has been largely shut off to foreign tourists for decades, while citizens preferred to go on holiday abroad. That's changed with the rise of de facto ruler Crown Prince Mohammed Bin Salman, who's trying to open up the country and diversify the economy from oil.
"Many of us living in Saudi Arabia didn't know this destination existed," AlMadani said in an interview. "I lived in Riyadh for thirty years before I knew that I could take an hour flight and see this beautiful place."
Encouraging Saudis to spend more domestically by developing entertainment and tourism sites is a key part of Prince Mohammed's plans. The kingdom has also introduced tourist visas to make it easier for foreigners to enter the country and allowed unmarried couples to stay together in hotels. It ended a ban on female drivers and loosened strict dress codes for women.
Soudah is one of a growing list of tourism-related developments in the kingdom. The PIF has committed to spending $40 billion annually in the country for the next few years. Projects it's funding include a luxury resort on the Red Sea, a theme park and entertainment complex outside the capital of Riyadh, and a new city in the north-west called Neom that will focus on high-tech industries.
AlMadani denied the project would be hindered by its proximity to Yemen, which has been mired in civil war for around six years. Yemen's Houthi rebels, who are fighting against a Saudi-backed coalition, fired missiles on Soudah's main airport this month and set a plane on fire.
"Government officials and the coalition are doing their best to ensure the safety of the airport and the nearby destinations," said AlMadani. "I live in Al-Soudah, my wife and my kids live in Al-Soudah. So do our employees. And we feel very safe."
Foreigners Can Buy
The coronavirus pandemic forced Saudi Arabia to close its borders for much of last year. Some travelers are now allowed into the country but citizens are still barred from all but essential trips abroad until at least May. That's encouraged the growth of domestic tourism.
"The pandemic resulted in a tripling of the number of people wanting to get out and see nature," said AlMadani. "That demand has put pressure on us to accelerate the development."
His company is finalizing rules that will allow foreigners to buy property in the development, he said.
For more articles like this, please visit us at bloomberg.com
©2021 Bloomberg L.P. All Rights Reserved. Provided by SyndiGate Media Inc. (Syndigate.info)
---
DISCLAIMER: This content is provided to us "as is" and unedited by an external third party provider. We cannot attest to or guarantee the accuracy of information provided in this article from the external third party provider. We do not endorse any views or opinions included in this article.
---