Shaping Saudi Arabia's global identity through the historical town of Diriyah
---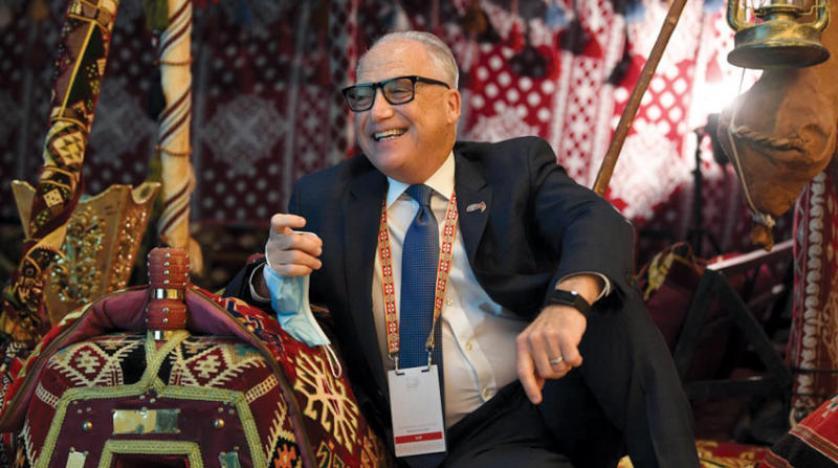 Jerry Inzerillo, CEO of the Diriyah Gate Development Authority. Photo: Bashir Salih

Published 19 Nov,2020 via Asharq Alawsat (English Edition) - Diriyah Gate Development Authority CEO Jerry Inzerillo has stressed that Saudi Arabia has an abundance of historical sites, but described Diriyah as "special."
"It is the cradle of the establishment of the Saudi entity and the birthplace of the Arabian Peninsula," he said, indicating that he is awaiting the announcement of the protocol on containing the spread of the coronavirus to resume activities and allow tourists to visit the historic site.
He made the comments on Wednesday during a media briefing on the sidelines of the Group of Twenty meetings.
He said the World Travel & Tourism Council and the World Tourism Organization had listed Saudi Arabia's tourism sector as among the fastest growing in the world after it began to issue tourist visas late last year.
On the stages of development of Saudi Arabia's different sectors, Inzerillo said: "It all started in Diriyah."
He emphasized the importance of building the future on the basis of the region's history and heritage.
He also hoped Diriyah, often referred to as the "jewel of the Kingdom," will become Saudi Arabia's icon.
"We want the palaces of Turaif to be the primary image that identifies Saudi Arabia, and for it to become the location tourists flock to in order to have their picture taken next to it, just as many other sites visited by tourists have come to identify countries."
He said: "In addition to the Crown Prince's vision for supporting the Diriyah community, it seeks to make it an attractive place to live, work, study, enjoy oneself and play sports."
He added that the Authority is working on establishing "many museums, 30 hotels, and hundreds of restaurants."
Copyright © Saudi Research and Publishing Co. All rights reserved. Provided by SyndiGate Media Inc. (Syndigate.info)
---
DISCLAIMER: This content is provided to us "as is" and unedited by an external third party provider. We cannot attest to or guarantee the accuracy of information provided in this article from the external third party provider. We do not endorse any views or opinions included in this article.
---