Turkey's Islamic banks get big pandemic year pick up in profit as market share crosses 7%
---
Turkey's Islamic banks posted 52.42% growth in profit to 3.72 billion Turkish liras (around $504 million) last year as their market share of assets crossed 7%.
The six banks held 437.09 billion Turkish liras in assets, up 53.66% from 2019, according to data released this week by the Banking Regulation and Supervision Agency (BDDK).
The participation banks, which is what Islamic banks are called in Turkey, outgrew the country's total banking sector.
As a whole, Turkey's banks registered 18% rise in profit to 59.97 billion Turkish liras (around $8.4 billion) and their assets rose by 36% to 6.1 trillion Turkish liras.
The market share of the participation banks' assets crossed the 7% mark last year but this is still far from the government's goal of 15% by 2025.
Turkey has 51 lenders, including the six participation banks.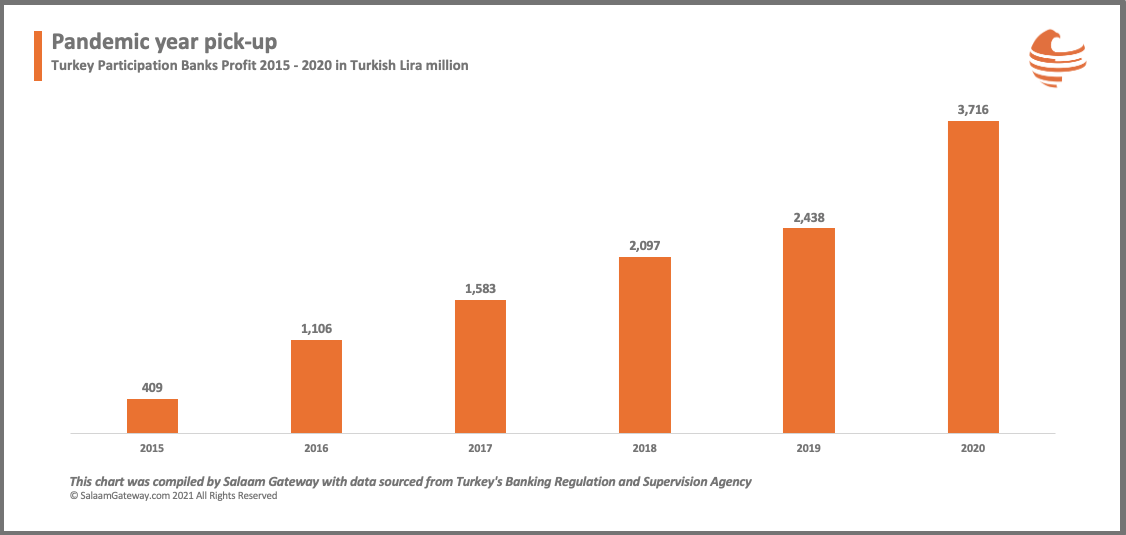 © SalaamGateway.com 2021 All Rights Reserved
---