UAE companies raise the bar for corporate giving during Ramadan
---
Ramadan 2022 sparked a tidal wave of charitable initiatives among Emirati businesses with far-reaching impacts destined to affect lives well beyond the holy month.
Dubai: From retailers and schools to tech companies and food delivery providers, the UAE's private sector has rolled out some of its most creative corporate social responsibility (CSR) campaigns during Ramadan to encourage people to give back during the holy month.
While UAE residents are allowed to give free iftar meals to small groups with whom they have a close association during Ramadan, they are not allowed to organise or run donation campaigns unless licensed to do so by the government.
Consequently, local companies and institutions authorised to carry out charitable campaigns innovated ways to facilitate various donations.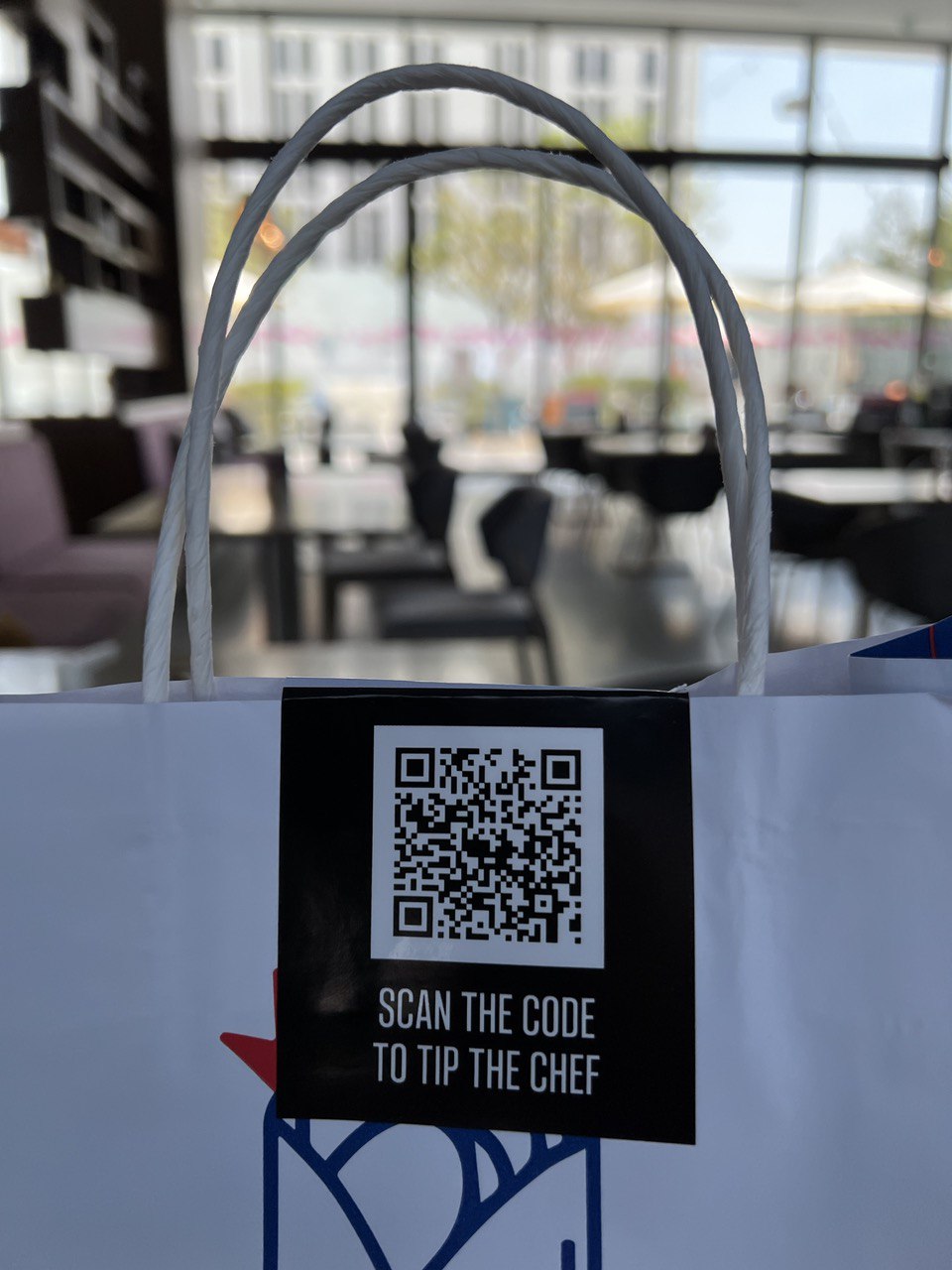 E-tips launched 'Tip the Chef' campaign during Ramadan (Courtesy: E-tips).
Cashless tipping, digital charity
One of the most novel CSR campaigns gave customers the opportunity to digitally tip chefs, kitchen staff and delivery drivers. The Tip the Chef campaign was launched by digital tipping and review platform E-tips in partnership with virtual food brand company The Cloud.
"During Ramadan our campaign generated more than AED 8,000 ($2,160) and we have a total of 130 restaurants on board, if we count the cloud kitchens," Michael Lvov, CEO and co-founder of E-tips and a social impact investor, told Salaam Gateway.
The campaign covered delivery-only restaurants. However, E-tips is being used by more than 200 dine-in restaurants and companies in the beauty, spa and automotive industries with the company stating hospitality vendors could increase their staff tips up to 30% via the platform.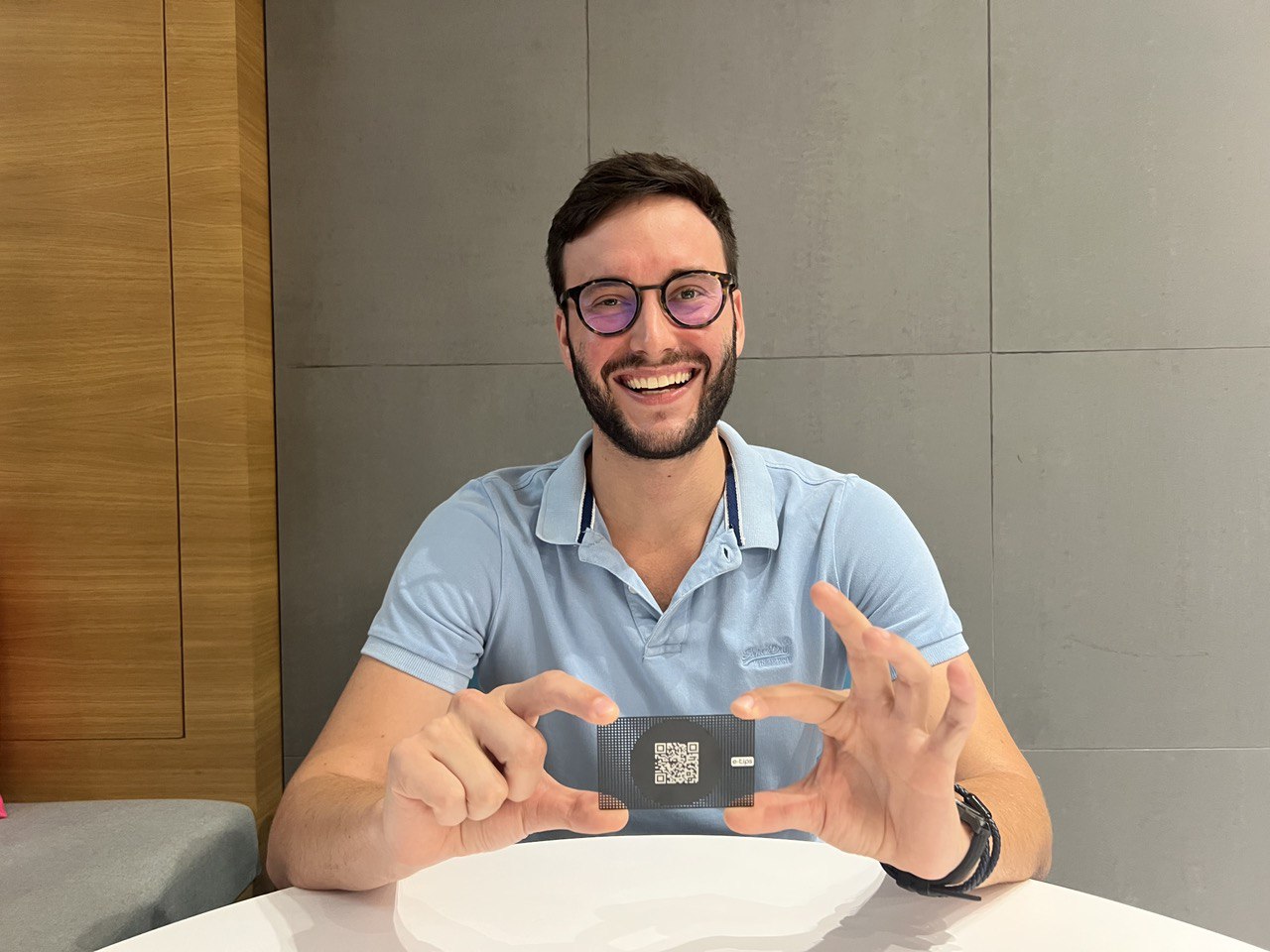 Michael Lvov, CEO and cofounder of E-tips and a social impact investor (Courtesy of Lvov).
With food being a major focus during Ramadan, Middle East North Africa (MENA) food delivery giant Talabat again used its platform to connect customers with charity organisations. Through the app's Give Back option, customers could donate directly to the World Food Programme, Dubai's 1 Billion Meals campaign or Talabat Ramadan Heroes campaign, launched for the third consecutive year to support local beneficiaries in the UAE.
Alternatively, they could donate by redeeming their reward points towards their cause of choice; either supporting a school meal project in the Middle East by Dubai Cares or helping refugees with basic food supplies through the United Nations High Commissioner for Refugees.
"Philanthropy has always been deeply embedded in the UAE's culture, reflected in our customers' spirit of giving and generosity," Tatiana Rahal, managing director at Talabat UAE, said in a statement. "We're proud to leverage our platform for good once again this Ramadan and I'm looking forward to seeing the impact we can collectively create in the Emirates and beyond."
In the first week of Ramadan Talabat raised more than AED 500,000 ($135,000) in customer in-app donations – and, like E-tips, Talabat encouraged customers to use its cashless tipping feature that enabled AED 1.7 million ($459,000) in tips in the UAE during Ramadan 2021.
Last year the food delivery platform added a feature update to give riders instant and full visibility on customer tips that added up in their rider app wallets.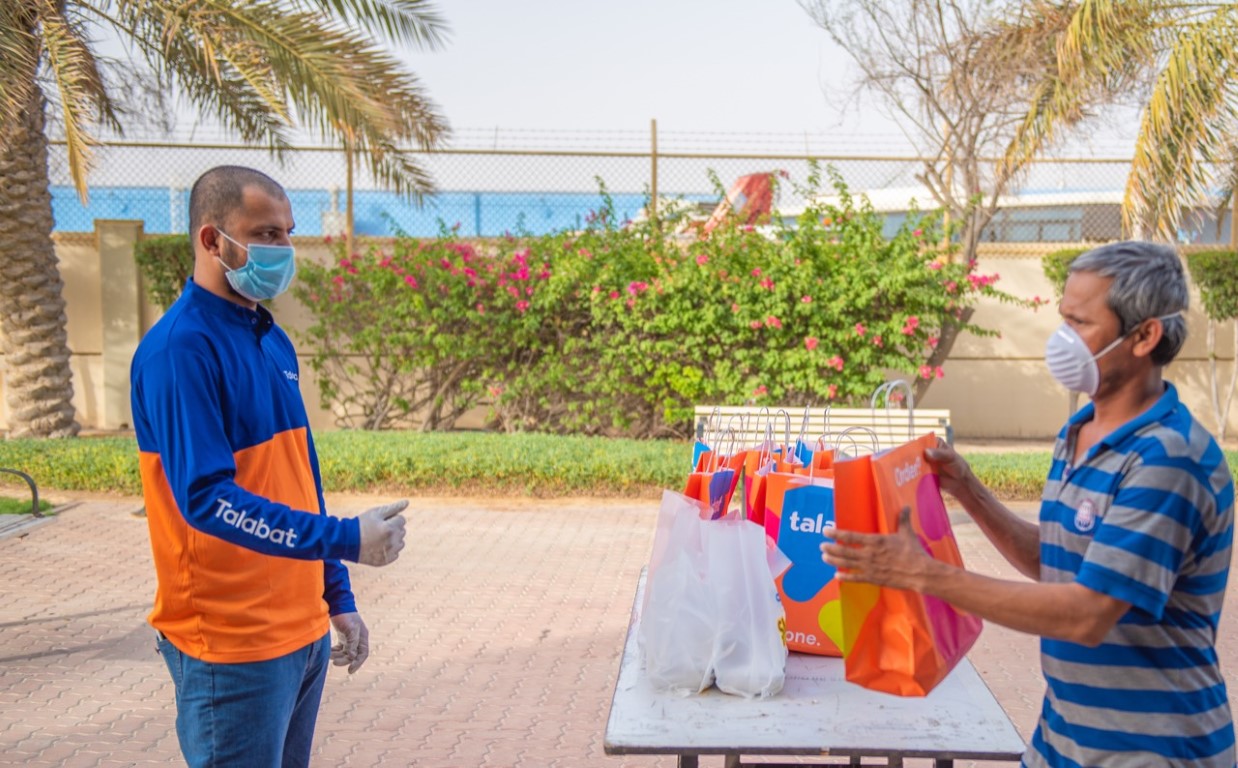 Talabat customers could use the app to donate to its 'Ramadan Heroes' campaign (Courtesy: Talabat).
Sector-wide participation
Ramadan also witnessed the region's biggest food donation drive. Launched by Sheikh Mohammed bin Rashid Al Maktoum, vice president and prime minister of the UAE and Ruler of Dubai, the 1 Billion Meals campaign saw phenomenal participation from the private and public sectors.
By the end of Ramadan, the campaign had collected 600 million meals donated by 320,000 individuals, entities, businessmen and companies including hospitals, financial institutions, hospitality groups, real estate developers, schools, universities and small and medium enterprises (SMEs).
The remaining 400 million meals will be provided by Sheikh Mohammed through a personal donation to feed people in need across 50 countries.
Dubai-based Swiss International Scientific School, one of the institutions that contributed to the initiative, raised AED 20,000 ($5,400) towards the campaign through various student-led events. Beating its original AED 10,000 ($2,700) target, the school of 1,450 pupils held a ticketed community iftar event and "Dress to Express Day" where students and parents attended in outfits that best expressed their personalities and donated AED 10 ($2.70) per child.
"Our pupils are acutely aware of their privilege and it's humbling to see so much money raised to help alleviate global hunger, especially during this special holy month," said Ruth Burke, principal and CEO at Swiss International Scientific School.
The school also encouraged parents to donate through its page on YallaGive, a UAE-based online fundraising platform. Additionally, it distributed 145 care packages to its staff, all funded by donations received from the school community during Ramadan.
Environmental sustainability with a cause
However, food was not the only focus of this year's Ramadan campaigns. One initiative sought to empower UAE residents to contribute to vital medical treatment and education by recycling their used plastic bottles and aluminium cans.
Launched by Recapp, a free door-to-door recycling service by environmental management company Veolia, the campaign urged the app's 20,000 users to gather their Al Ain Water plastic bottles and request a collection to gain points based on the recyclable weight.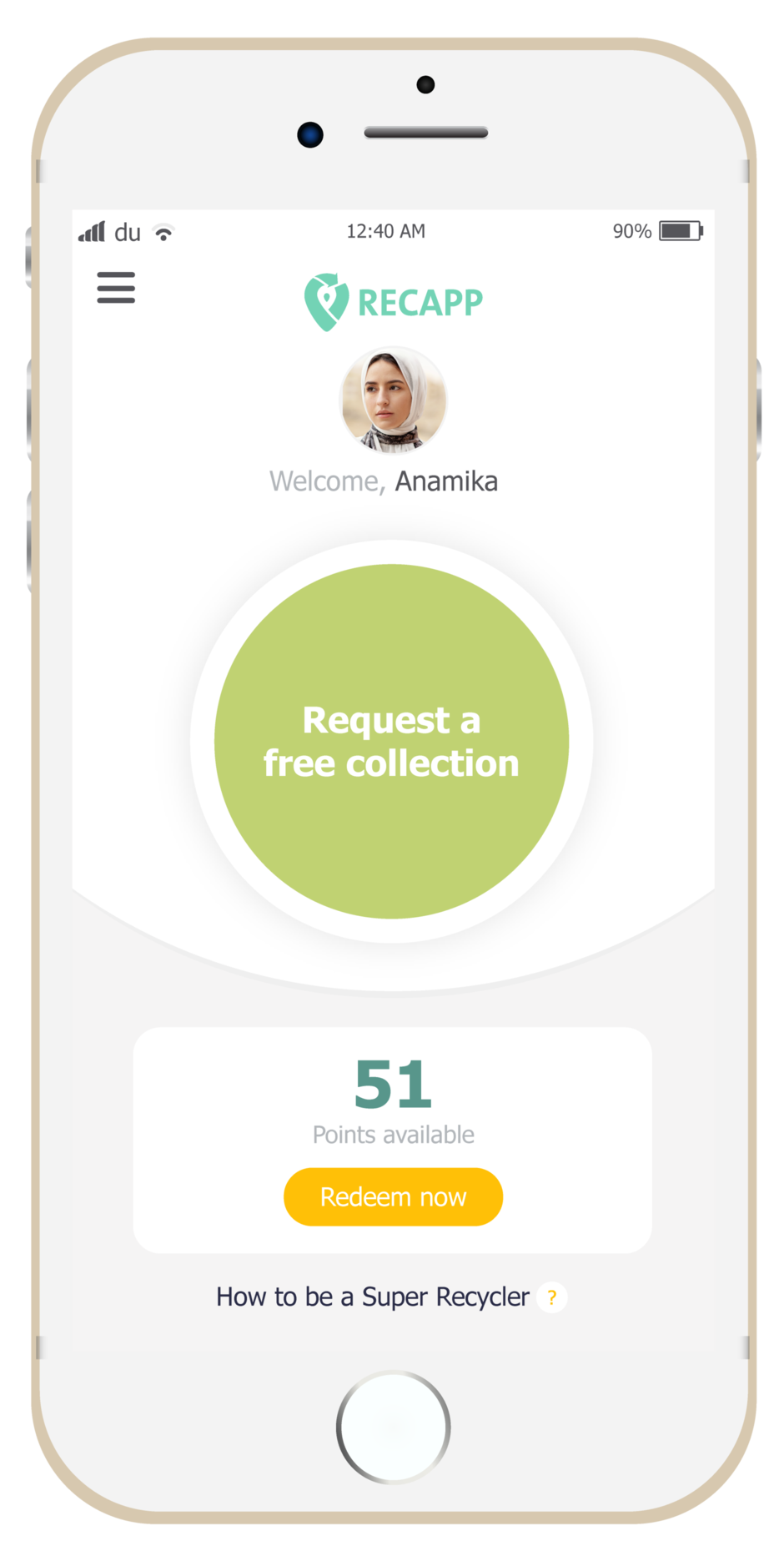 Recapp launched its Ramadan charity campaign to to benefit Al Jalila Foundation (Courtesy: Recapp).
Users had the option to redeem their points for a digital charity voucher converted into a donation for Al Jalila Foundation. Annually during Ramadan the Dubai-based healthcare philanthropic organisation turns its focus to treating children with cancer.
Muslims often choose to do sadaqah (charity) during Ramadan with many habitually disbursing their zakat – the obligatory annual charity based on one's wealth – during the holy month. According to the Mastercard-CrescentRating Ramadan & Eid Lifestyle Report 2022 that surveyed 1,000 people between January and March, 31% of respondents said they gave their zakat and sadaqah during Ramadan.
The survey also found 33% paid their sadaqah to a local organisation, while 16% preferred to donate to campaigns online.
© SalaamGateway.com 2022. All Rights Reserved
---