UN Refugee Agency Ramadan 'Every Gift Counts' campaign exceeds target
---
The United Nations Refugee Agency (UNHCR) Ramadan campaign in support of the refugee cause exceeded its target by thousands of families, to help around 41,000 people for one year.
"We initially planned to raise funds to support 5,000 refugee and internally displaced families, and with the outpouring of public generosity we were thankfully able to reach thousands more," Shadi Ghrawi, UNHCR Islamic Philanthropy Officer, told Salaam Gateway.
The agency's Ramadan campaign last year raised funds to support 3,913 families for an entire year.
Ghrawi said over 10,000 generous individuals have joined the campaign this year, with the majority of donors being from the Middle East and North Africa. Of these, 47.8% were from the UAE, 13% from Saudi Arabia, 5.5% from Kuwait, and 5% were from Qatar. Outside the MENA region, 10.6% of the total number of individuals came from the United States.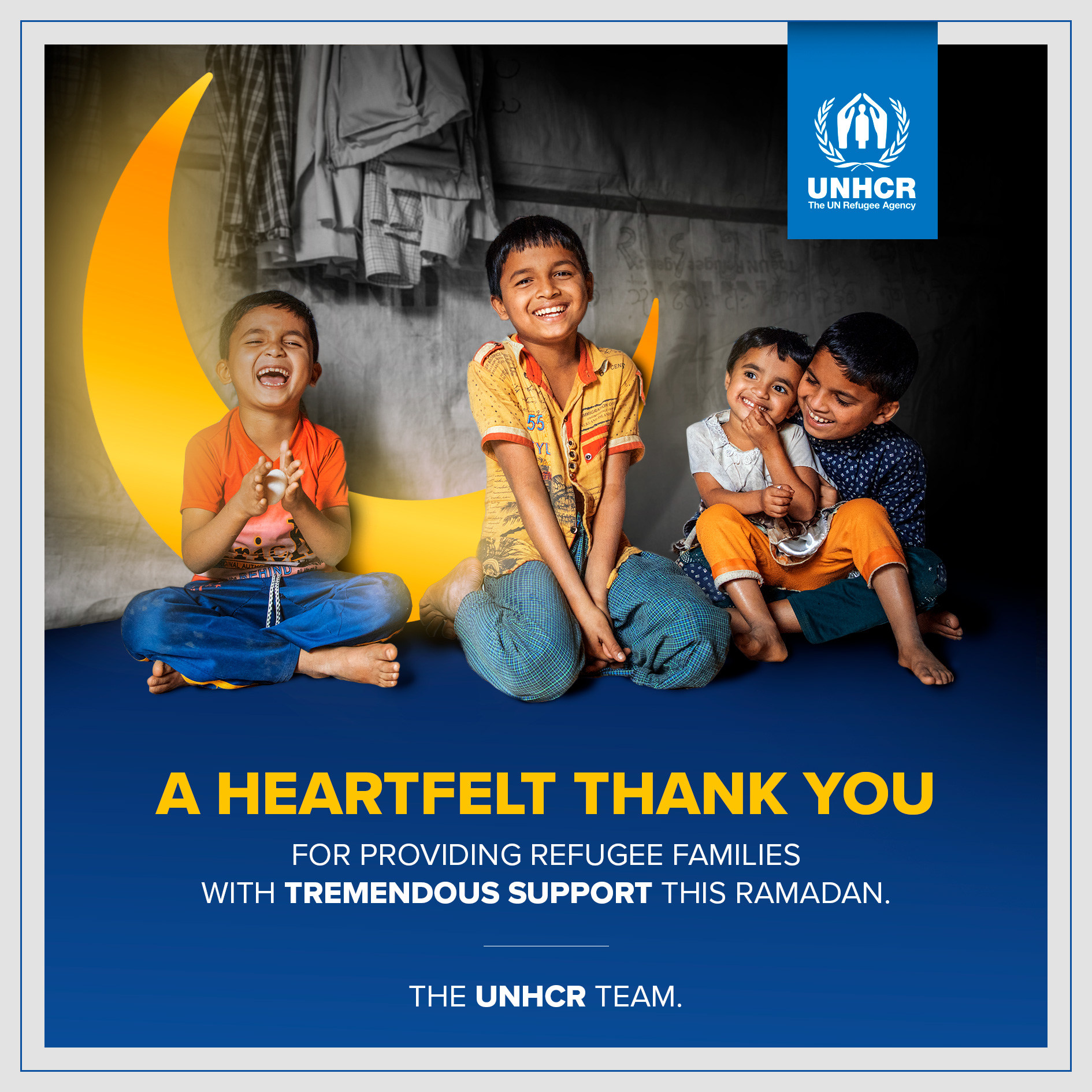 DEVELOPING ISLAMIC PHILANTHROPY AVENUES
In 2019, UNHCR's Refugee Zakat Fund received some $43 million from individuals and institutional donors, that allowed the agency to support over 1 million refugees and internally displaced persons in Bangladesh, Yemen, Iraq, Egypt, Jordan, Lebanon, Malaysia, and Mauritania.
Until June 23 this year, the fund raised $4,772,920, according to its online Zakat Distribution Report, which only tracks individual digital Zakat funds and not others such as via bank transfers and from institutions and partners.
This amount came from 10,611 donations and has helped 3,451 families.
Ghrawi told Salaam Gateway UNHCR will continue to strengthen and expand the Refugee Zakat Fund through strategic partnerships, growing its distribution reach, and offering "new and innovative" tools and products to further simplify the donation and communication lines with donors.
The agency is also ramping up its efforts to develop new Islamic philanthropy avenues and tools to benefit the world's most vulnerable refugees and internally displaced persons.
On June 14 it announced a partnership with the Accounting and Auditing Organization for Islamic Financial Institutions (AAOIFI) to exchange areas of expertise, create Zakat governance standards for international humanitarian organizations and develop other areas of Islamic philanthropy.
"This will include Waqf, Sadaqah, Sukuk and purification funds, through creating relevant avenues for Islamic banks to engage with UNHCR," it said in a statement announcing the partnership.
Ghrawi told Salaam Gateway this week that UNHCR will be releasing its second Islamic Philanthropy report later this year as one of the agency's "fundamental pillars" of its transparency and reporting process.
"[It will highlight] the impact of the Refugee Zakat Fund to date, and the needs of refugees during the winter months and in the midst of the global COVID-19 outbreak," he said.
© SalaamGateway.com 2020 All Rights Reserved
---