What's worth $2 trillion in the Islamic economy?
---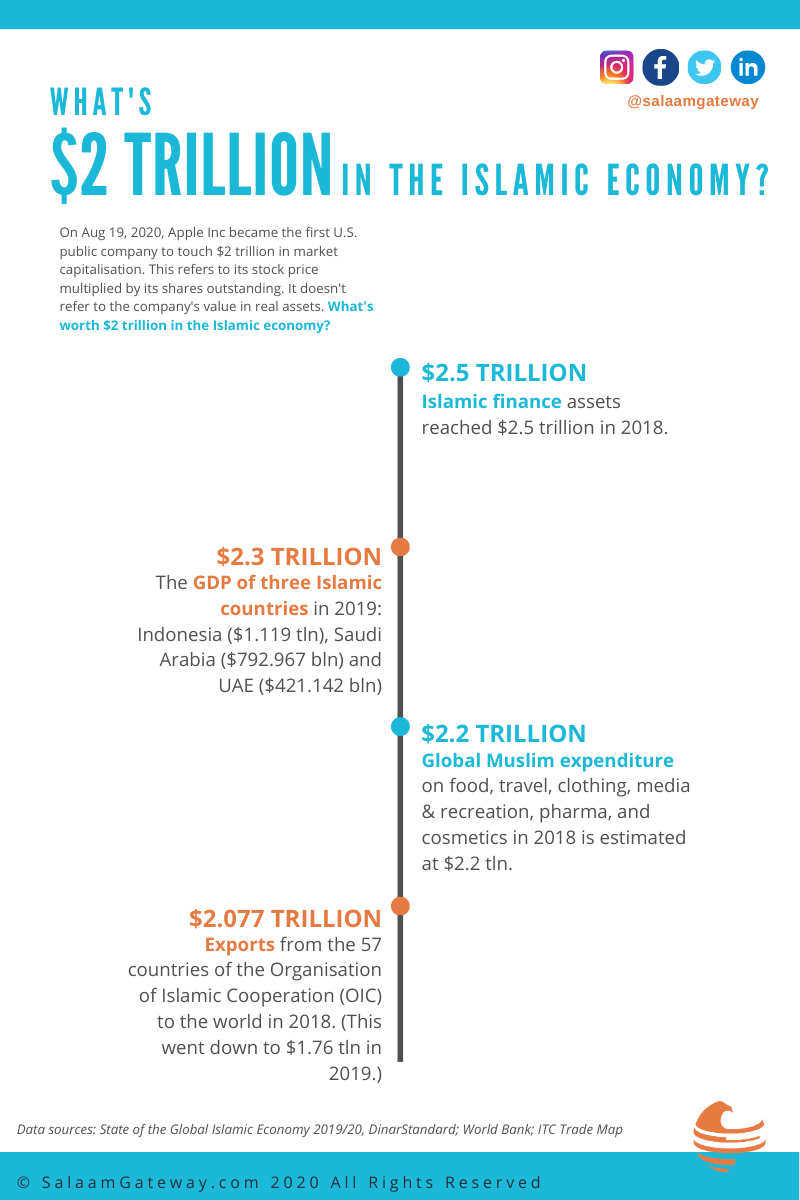 On August 19, Apple Inc's market capitalisation touched the $2 trillion mark, the first time this has happened for a U.S.-listed company.
That number refers to stock price multiplied by its shares outstanding and not to the company's value in real assets.
In the real Islamic economy as valued by real assets, what's worth that much money? What in the Islamic economy is worth $2 trillion?
We picked out four big headline numbers: Islamic finance assets, GDP of three big Islamic countries, global Muslim expenditure on halal and Islamic lifestyle sectors, and the 2018 value of exports out of the 57-member Organisation of Islamic Cooperation (OIC).
© SalaamGateway.com 2020 All Rights Reserved
---